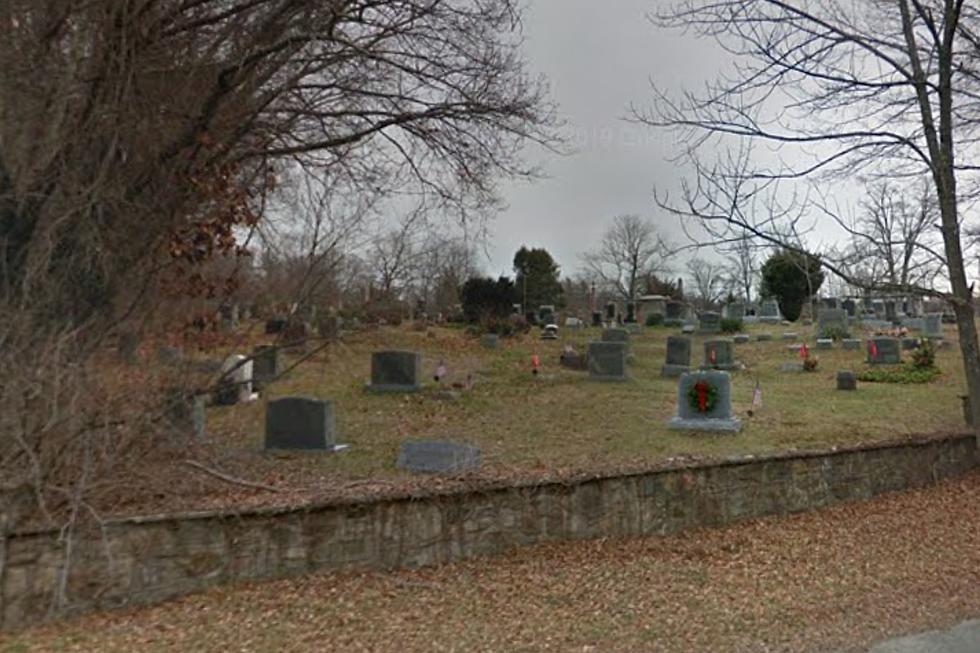 Two of America's Most Haunted Cemeteries Aren't Far From the SouthCoast
Google Maps
'Tis the season for anything and everything haunted. From ghostly house tours to flashlight corn mazes, it's time to start marking off weekends on your calendar to get in touch with the spooky side of life.
If you're looking for an ultimate brush with the afterlife, you can plan a road trip to not just one, but two of America's most haunted cemeteries, both located in New England. Both cemeteries, within driving distance of the SouthCoast, have been named among the spookiest in the country by publications like Mental Floss and Haunted Rooms.
Union Cemetery in Easton, Connecticut dates back to the 1600s and is also widely known as the White Lady Cemetery, named after its most famous ghost, who has been seen with long black hair and, you guessed it, a white dress. According to Roadtrippers, the White Lady has been spotted throughout the cemetery, and is also known for diving out into the neighboring street in front of moving cars. Although there a few theories as to the backstory of the White Lady, no one quite knows the truth. Many people, including the famous paranormal investigators Ed and Lorraine Warren, have stayed late at the cemetery in an attempt to connect with the White Lady.
Red Eyes is Union Cemetery's other popular entity, whose glowing, crimson eyes have been spotted peering out at visitors from nearby bushes or trees.
A little closer to the SouthCoast at just under two hours away, Howard Street Cemetery in Salem, the oldest cemetery in town, is also considered to be among the most haunted gravesites in the United States. While many people mainly associate the historic Salem Witch Trials with women, some men were affected as well.
According to Salem Ghosts, Giles Corey was an elderly farmer living in Salem during the trials when a group of young girls accused him of torturing them and performing witchcraft. Corey proclaimed his innocence, but rejected a trial and was sentenced to death. A sheriff ordered Corey to lie down in a hole in a field that would later become Howard Street Cemetery, where stones were added on top of a board that laid on his chest. People slowly added more and more stones to the board for two days, until Corey was crushed to death. He was later buried in an unmarked grave at Howard Street Cemetery, near the site of his execution.
Now, Corey's scorned spirit is said to haunt the cemetery, and let's just say, he's not a spirit you want to encounter. He's typically seen haunting the grounds before and after a town tragedy, such as the Great Fire of 1914.
Keep in mind that while it might be intriguing to visit these spooky sights after the sun's gone down, it's not advised. Not only may it be a little scary, but it's also considered trespassing to be in a cemetery after hours. Union Cemetery is open daily from 8 a.m. to 6 p.m. and Howard Street Cemetery is open from dusk to dawn, so plan ahead.
Newport's Most Haunted Mansion Hits the Market
Love a good scare and a classic French Renaissance revival chateau-style home? Well this massive (and famous) Newport mansion could be the perfect place for you.
19 Festive Corn Mazes in RI, Mass. to Weave Through This Fall
Do you love slipping on your rain boots, getting hopelessly lost in a maze full of corn, and celebrating your successful exit with a warm cup of apple cider? Well seat your butt on a bail of hay and get ready because you're in for quite the treat. 2021 has been a tumultuous year for farmers so far, and although some farms aren't opening their corn mazes this year thanks to the immense amount of rain Mother Nature brought us this summer, there are still some great mazes prepping the corn for the big debut.
The Ultimate A-Z Apple Picking Guide for Massachusetts and Rhode Island
Apple picking is classic fall family fun and there are lots of farms to visit across Massachusetts and Rhode Island. So whether you want a road trip or to just stay close to home, here are all the apple orchards you can pick from this season. Just click on each one to find out more.
More From WFHN-FM/FUN 107