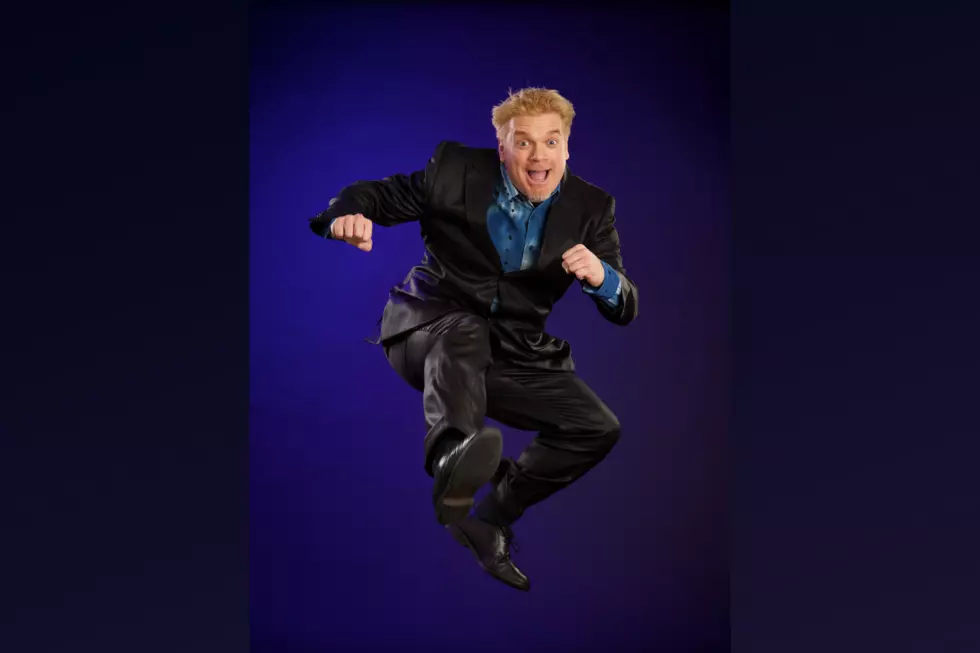 More Than Magic, Chipper Is an Experience
Courtesy Zeiterion Performing Arts Center
If you checked out the "Masters of Illusion" show at the Zeiterion Performing Arts Center last year, you know how funny Chipper Lowell is. He was such a standout that the Z invited him back for a solo show.
Chipper goes beyond being a comedian. He's more than a magician. He isn't just an illusionist.
Chipper is an experience.
Named "Comedy Magician of the Year!" and "Top Funniest Magicians," Chipper Lowell brings his unusual blend of stand-up, improvisation, and twisted visual magic to the Zeiterion on Sunday, December 8 at 2 p.m. We'll be giving away tickets all this week, but you can also buy them now to make sure you don't miss out.
Growing up the son of an aerialist professional clown with Ringling Bros. Barnum & Bailey Circus, Chipper soon developed his own unique style of mixing comedy into his original magic routines. He trained in improv comedy with the famous Groundlings, who count Will Ferrell, Kristen Wiig, Pee-Wee Herman, and numerous SNL and MADtv alumni.
A few decades later, he has performed all over the world, and his one-man show ran for a record-breaking 600 performances in Lake Tahoe. His television appearances include The Tonight Show, America's Funniest People, and all five seasons of Masters of Illusion. He has appeared onstage alongside such stars as The Osmond Brothers, Mary Wilson, Paul Williams, Carol Leifer, Collin Raye, and Michael Bolton.
Chipper has been described as an "artistic cyclone of talent and comedy," and it's no wonder, because his shows are non-stop laughs around feats of incredible magic and illusion. 
Get your tickets to see this family-friendly extravaganza of magic and mirth that's not to be missed.
More From WFHN-FM/FUN 107