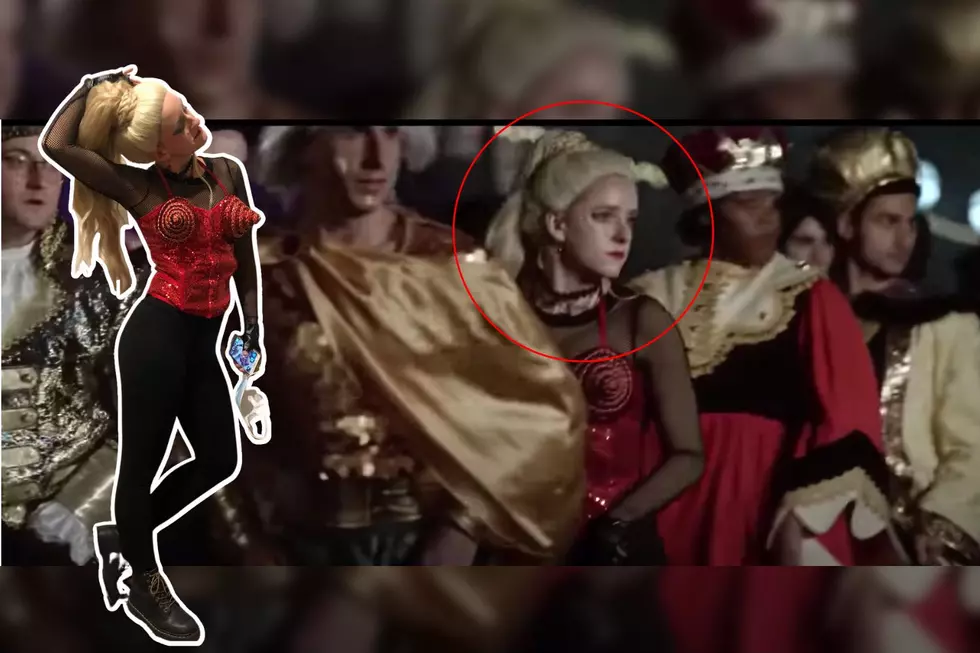 Rhode Island-Based Dancer Shares Her Experience on Set of 'Hocus Pocus 2′
Courtesy of Meryl Gendreau & Disney ¡Lover!/Youtube
Sept. 30 was a monumental moment for millenials as Hocus Pocus 2 was finally released on Disney+. While most of us were anxiously waiting for the first glimpse of the Sanderson sisters in 29 years, one Rhode Island-based dancer was anxious to see a glimpse of herself.
Meryl Gendreau of East Greenwich made her film debut as a backup dancer in the movie, and she shared her experience with Michael and Maddie.
Gendreau has been dancing since she could walk. As a professional dancer, she has done her fair share of shows, but performing on a movie set was new territory.
How Meryl Got the 'Hocus Pocus 2' Gig
Originally, Gendreau found that the production was in search of male dancers with long hair, and her boyfriend fit the category.
"I said to him, 'You need to do this. ... I'll do it first to show you how easy it is, and then you do it," she explained.
Truthfully, she had no intention of being in the film. She sent in an audition tape in hopes of convincing her boyfriend to do the same.
"He never ended up doing it," she said of her boyfriend. "Then I received a text from Kendall Cooper Casting."
Call it fate or a bit of Halloween magic, but Gendreau managed to dance out of her comfort zone and onto a movie set of the highly anticipated sequel that everyone was talking about.
Meryl's Experience on Set
On set, it was odd hours, lots of dancing and very cold nights.
"It was extremely cold," Gendreau said. "It was very late nights, everything was filmed starting around midnight. ... Some nights we would wrap and the sun would be coming up."
She was grateful that everyone on set was extremely welcoming and kind, and being able to rub shoulders with the Sanderson sisters was just icing on the cake.
Gendreau shared that many of the dancers in the film are from Rhode Island and Massachusetts.
"I'm really thankful that they were giving local dancers the chance to be a part of something so awesome," she said.
If you have a dancer in your life, keep your eyes peeled for other familiar faces.
Meryl's Big Moment
The next time you watch Hocus Pocus 2, keep an eye out for Gendreau during the Sanderson sisters' performance of "One Way or Another." Fans of Hocus Pocus will be quick to notice that Gendreau's costume is an ode to the Madonna costume Max Dennison's mother wore.
Now that the dust has settled, Gendreau spends her days teaching at her own studio in North Kingstown, and every Halloween season, she will be reminded of the time she got to live out every millennial's dream of partying with Winifred, Sarah and Mary.
Spend an Enchanting Night at The Hocus Pocus Cottage in Salem
On October 12th, the booking will open on Airbnb for one lucky group of guests that will spend a magical evening in the Sanderson sister's cottage. Grab your broomstick and fly through this virtual tour of the iconic house from Hocus Pocus.
More From WFHN-FM/FUN 107