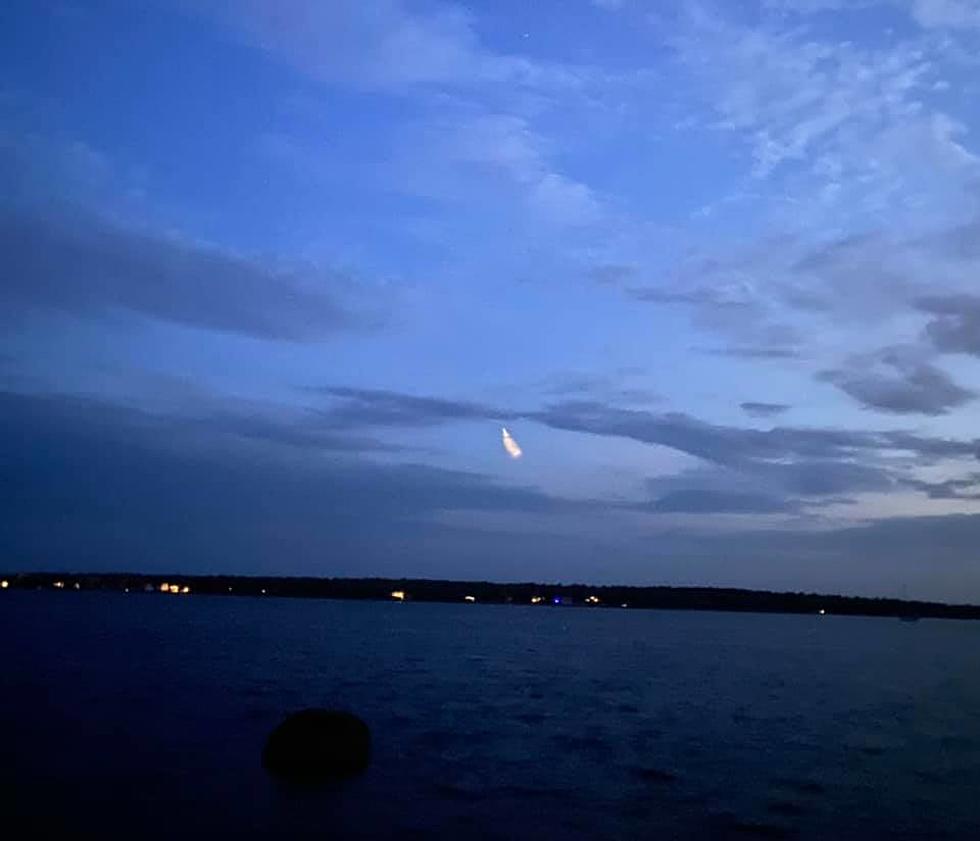 Mattapoisett Woman Captures NASA Rocket Over Ned's Point
Courtesy of Annette Ball DeMaris
After more than a week of scrubbed launches, NASA employees and enthusiasts finally got to see the KiNet-X mission take to the skies Sunday night.
The launch from NASA's Wallops Flight Facility in Virginia was originally scheduled for May 7 and was expected to be visible to people all across the East Coast of the United States and in Bermuda. But night after night, officials scrubbed the launch, and after a point, it seemed like it would never happen.
Mattapoisett resident Annette Ball DeMaris still held out faith and said she and her husband went to Ned's Point every night in hopes of seeing the launch with their own eyes. And when (the second) Sunday night rolled around, they were able to catch something pretty special during NASA's final effort to launch the rocket.
"It finally happened," Ball DeMaris said. "I feel very lucky to see it and catching a few pictures with my iPhone was a bonus."
Barium vapors, which are environmentally-friendly, were also released as part of the launch, which formed green-violet clouds over the Atlantic Ocean north of Bermuda. According to NASA, reported sightings of the launch and the vapor clouds came as far north as Halifax, Nova Scotia, as far south as Cape Canaveral, Florida and as far inland as Ohio.
NASA also shared up-close photos of the Black Brant XII rocket from Sunday, writing that the experiment will help scientists explore energy transfer in space.
Tiverton, RI Quonset Hut Airbnb Is Your Dome Away from Home
Part of the fun of staying in an Airbnb is getting to experience a type of living you never could otherwise. This Quonset hut in Tiverton, Rhode Island will certainly give you a more well-rounded (get it?) look at what it's like to live in one of these unique structures.
Check Out This Tiny House in the Trees
Put an end to the great tiny house vs. treehouse getaway debate with a stay at this
South Kingstown Airbnb
that combines the best of both worlds.
Seven Swankiest SouthCoast Airbnb Listings
If you're looking for a great "staycation," look no further than staying in some of these amazing SouthCoast Airbnb spots. Stay in New Bedford, Fairhaven, Westport, Marion, Bourne or Wareham but still feel like you're a world away.
More From WFHN-FM/FUN 107