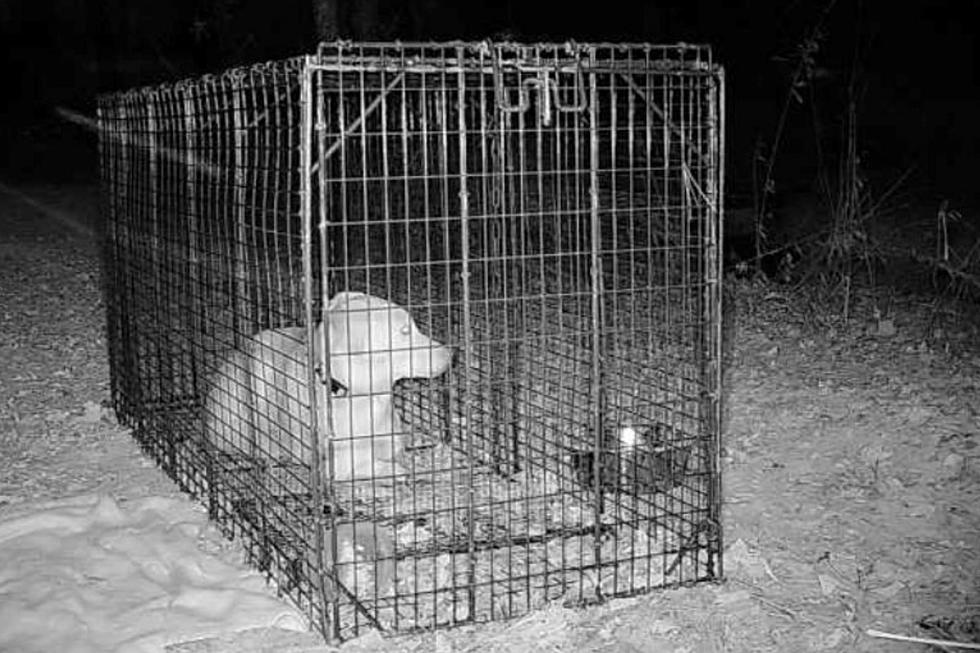 Mattapoisett Missing Dog Found Within Hours of Arctic Blast
Courtesy of Massachusetts Missing Dogs
Mattapoisett, Marion and Rochester animal lovers have been following a story for the past week that has had them very concerned. A recently adopted Lab X named Sadie went missing a little more than a week ago.
The dog had been spotted around town several times over the past 10 days. As time wore on, however, rescuers became concerned that she no longer recognized her family and was falling into a survival mode that would have her fleeing from and avoiding any human contact.
Sadie was spotted in neighborhoods north of Route 6, and was even seen running in the I-195 median strip on Tuesday. While many in the Tri-Town were eager to help find Sadie, it was advised to just call a phone number rather than trying to call her or chase her down, which would spook the dog even more.
With the impending arctic blast, a volunteer organization called Massachusetts Missing Dogs set up a trap to try to capture the scared dog before temperatures dropped into the single digits.
We are thrilled to report that their mission was accomplished at 6:36 this morning. During this morning's SouthCoast snow squall, Sadie walked into the humane trap and was secured.
She is now safe and sound inside her Mattapoisett home, cuddling on the couch with her family under a warm blanket, teddy bear by her side.
"We can't thank the Mattapoisett community enough," said Sadie's owner, Kathy McAuliffe. "Between the police department, the fire department and animal control, we had so much help. Most of all, Debra Newport from Massachusetts Missing Dogs. She knew exactly what to do to rescue Sadie."
The Tri-Town breathed a collected sigh of relief after hearing the good news.
Temperatures dropped into the teens just hours later, and are expected to fall into the single digits tonight.
New Bedford's 20 Most Popular Dog Breeds
We found out the 20 most popular dogs people own in New Bedford.
Fall River's Top 10 Most Popular Dog Breeds
We reached out to Fall River's city clerk to find out the top 10 licensed dog breeds in the city.
If SouthCoast Dogs Had a Dating App, It Would Look Something Like This
August 26 is International Dog Day, and it got me thinking. What if there was a way for dogs to connect with other dogs in the area to make new friends? Or maybe even find love? Twenty-six dogs living on the SouthCoast sent me their profile picture and bio. Let's see the eligible pups.
More From WFHN-FM/FUN 107