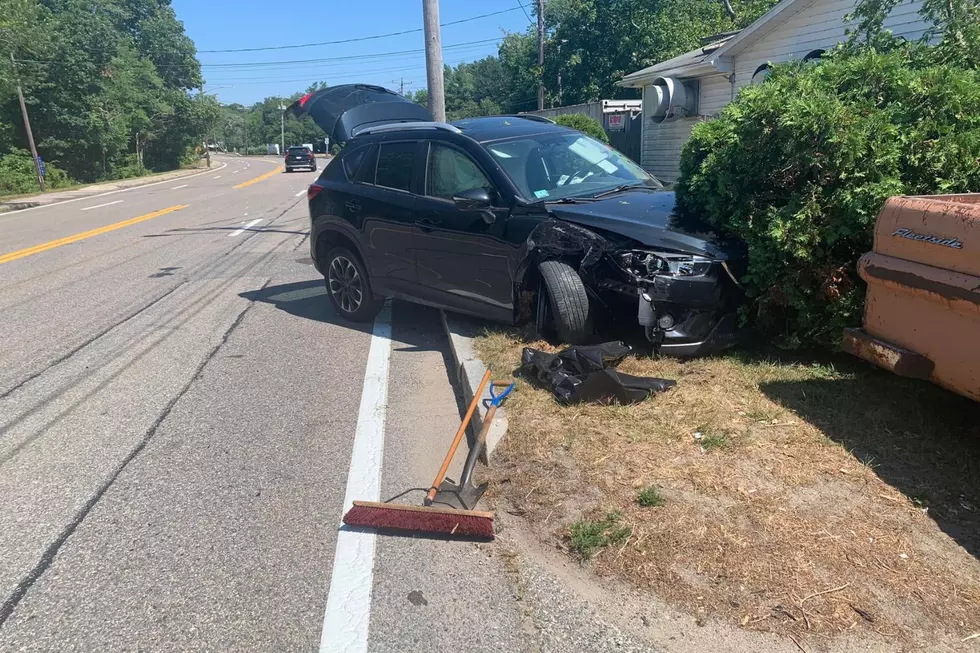 Mattapoisett Crash Too Close for Comfort for Oxford Creamery
Mattapoisett Fire Rescue
Mattapoisett police responded to Oxford Creamery Thursday afternoon after a car traveling westbound on Route 6 went off the road and came within feet of the business and its takeout window.
"We were all very lucky. Someone was looking out for us," Oxford Creamery owner Liz Ackerman said.
Mattapoisett Police Sgt. Justin King agreed.
"Oh, for sure. Yeah. We said the same thing. Thank God the pole was there and there was nobody in line.  Not only would it have hit the people in line, the car would have gone through the building. This could have been much, much worse."
Mattapoisett police were unable to confirm what caused the crash or the condition of the woman who was driving the SUV.
"We hope that she's OK. There was an EMT and a nurse eating here when it happened and they jumped in and helped," Ackerman said. "Our customers called 911. Everyone pitched in until the police came. The police were wonderful, and Eversource has already replaced the pole."
Blocking a portion of the takeout window is a classic Fleetside truck, but Ackerman agreed that more protection may be needed at some point.
"It's something to consider down the line, some boulders or something. People drive fast on Route 6 and just in general."
King pointed out that Route 6 is a state highway. "If the state was to do something with that curve, it would be up to them," he said. "If the Oxford Creamery owners were to do something, they'd have to get approval and put it far enough off the road so that it wouldn't sit on state property."
While it's still unclear what caused the accident, it is still a good reminder to drive with caution on roads such as Route 6. We certainly can't blame Oxford Creamery for its location or the popularity of its food and ice cream.
However, almost all of us can be more mindful of our driving.
The SouthCoast's Biggest Driving Pet Peeves
What annoys SouthCoast drivers the most? We asked SouthCoast residents to tell us their biggest driving pet peeves, and we could not agree more. Take notes, Massachusetts drivers!
Your Complete Guide to Outdoor Dining on the SouthCoast
We compiled a list of all of the restaurants on the SouthCoast that offer outdoor dining. That's right. We did all the legwork for you. Now all you have to do is pick one and call to make that reservation so you can dine al fresco tonight.
More From WFHN-FM/FUN 107