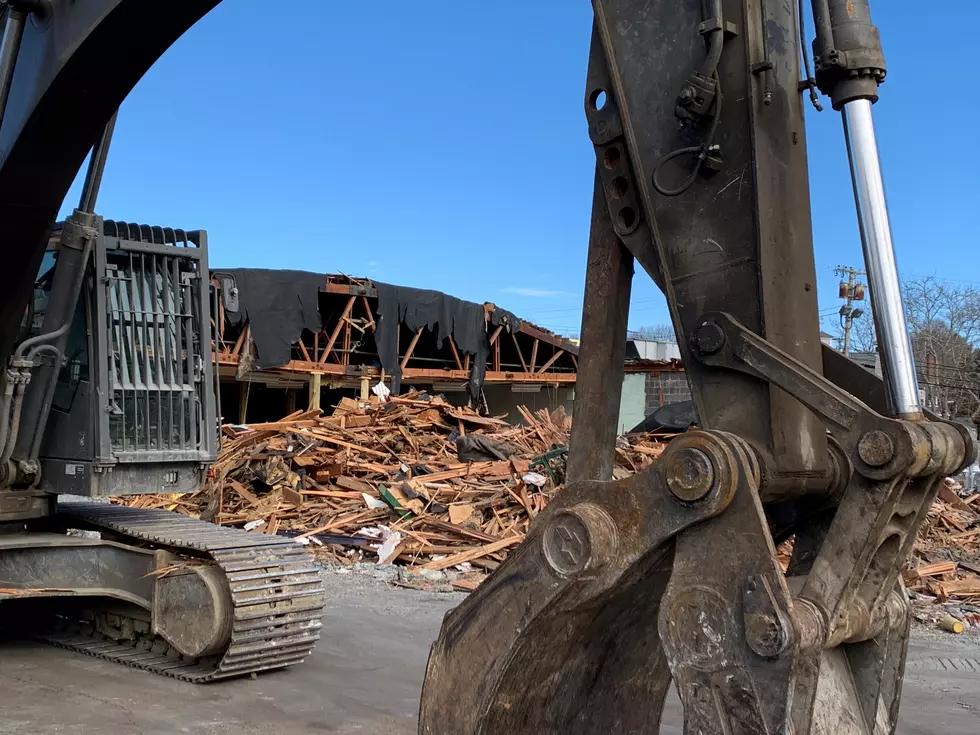 Mattapoisett's Bowlmor Begins Demolition
Michael Rock/Townsquare Media
It's a day that Mattapoisett knew would eventually come. An iconic part of this quaint seaside town will be no longer in a matter of days.
Bowlmor opened up as World War II was coming to an end in 1945. Since that day, it has played a cultural role in a town that didn't have much to do in the way of entertainment. Year-round and summer residents alike enjoyed the simple pleasure of bowling after a day at the beach.
For as long as most people in town can remember, the bowling alley went hand in hand with a Chinese restaurant. The vast majority of those years, the building was shared by the legendary Cathay Temple. In recent years, townies are still able to get their pork fried rice and teriyaki strips when the Ying Dynasty restaurant took over the Cathay Temple's space.
But it's always been Chinese food and bowling, until three years ago. That's when the 1945 structure began to get tired. Tiles began falling from the ceiling of the bowling alley and the town was worried that the beams that held up the ceiling were buckling under the weight of too much snow that had built up on the building's roof.
It became apparent that the tired, old building was no longer safe in its current condition and needed to be closed. The original plan was to make renovations that would upgrade the structure, but the building was even too far gone for that solution.
Today, the story of 75 years of bowling, fun, and first dates comes to a conclusion. While Ying Dynasty will be closed for a day or two while the heavy-duty demolition is happening, it will carry on the tradition of feeding Chinese food to the Tri-Town.
The director of the Mattapoisett Museum told Fun 107 that they have acquired some items from Bowlmor including pins, balls, a scoreboard, and some records.
READ MORE: Stores We Need on the SouthCoast
Enter your number to get our free mobile app
More From WFHN-FM/FUN 107