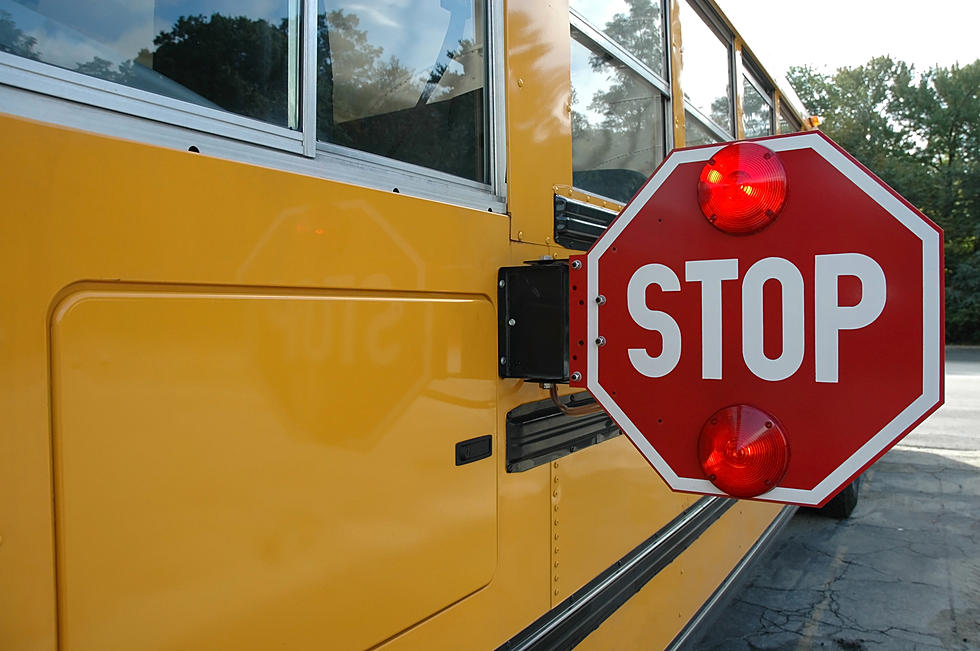 As Students Head Back to Class, Drivers Must Practice Bus Safety
JerryX
The kids are finally heading back for in-person classes next week, and it's that time of year for an annual reminder to stop for school buses, no matter if you're going in the same or opposite direction as the bus.
While stopping for a school bus with an outstretched red STOP sign may seem like common sense to your average driver, there's always bound to be someone who, for whatever reason, decides the rules don't apply to them. Maybe they're late for a meeting. Maybe they think kids aren't crossing at that particular moment. Regardless of the reason, there's never one good enough to pass a stopped bus. According to Massachusetts General Law, even fire trucks, police cars and ambulances with their sirens on must stop for school buses, so if they have to, then you have no excuse.
Passing a school bus while kids are getting on or off is not just wildly unsafe, but it also carries financial penalties that can rack up real quick. Massachusetts law states that drivers who fail to stop while a school bus is loading or unloading passengers can be fined with a ticket worth up to $250. Plus, repeat offenders can receive increased fines of up to $2,000 and a suspended license.
So, as you're driving around the SouthCoast in the next few weeks and start to see more buses carrying kids to and from school, keep those kids – and their parents – in mind.
Meet Somerset's Adorable New Comfort Pup, Raider
At just nine weeks old, black lab puppy Raider is already making quite the grand debut as a comfort dog in Somerset schools. Whether he's greeting new friends or snoozing the day away, Raider is quickly getting socialized and growing into his new role – and his harness.
The Ultimate A-Z Apple Picking Guide for Massachusetts and Rhode Island
Apple picking is classic fall family fun and there are lots of farms to visit across Massachusetts and Rhode Island. So whether you want a road trip or to just stay close to home, here are all the apple orchards you can pick from this season. Just click on each one to find out more.
LOOK: Westport Man Creates Massive Sand Sculptures on Cherry and Webb Beach
Richard Huggins has been creating sand sculptures for the past 45 years and uses SouthCoast beaches as his canvas.
More From WFHN-FM/FUN 107