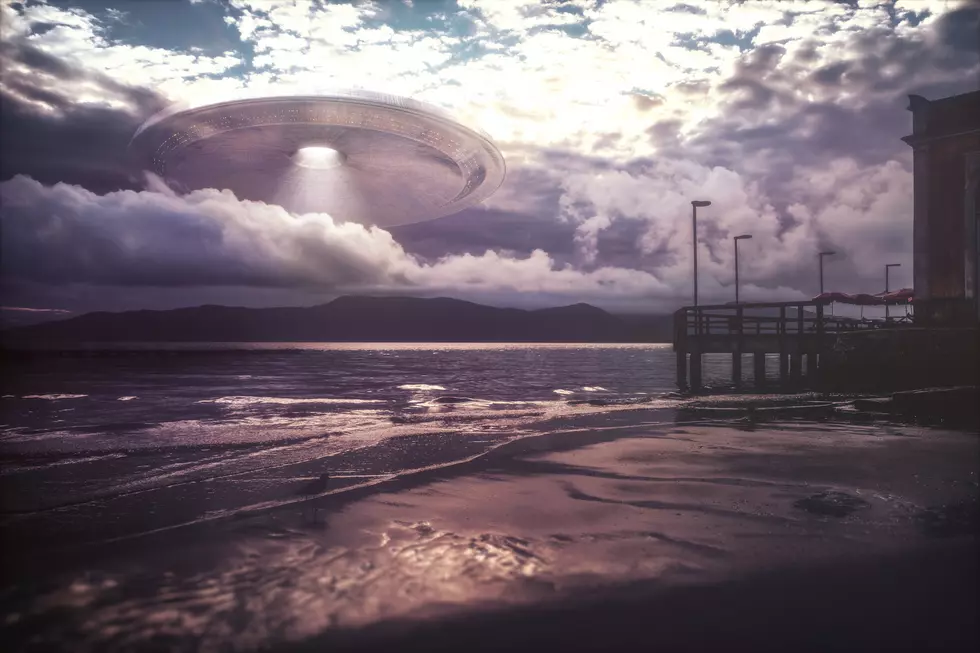 Massachusetts Ranks in Top 10 of UFO Reports for August 2020
Getty Images/iStockphoto
The Mutual UFO Network, or MUFON, has released the statistics for UFO sightings reported to the network for August 2020, and Massachusetts ranked in the top 10 of sightings by state.
According to the latest MUFON newsletter, there was a total of 645 UFO sightings reported to the network last month, with 13 of them in Massachusetts – including one on the SouthCoast.
On August 25, an object was reportedly seen in the skies at about 9:15 p.m. According to the report in MUFON's "Track UFOs" database, it was "elongated vertically" with red lights on the top and bottom and white likes in the middle, but rotated. "The shape was nothing like a helicopter," the report stated.
Overall, the United States led the world in UFO reports in August with 518. Canada was next with 53, while the United Kingdom had 24 reports. No other country logged more than five reports on the MUFON site in August.
By state, California ranked No. 1 with 78 reports, followed by New York (37), Florida (31), Texas (28), and Colorado and Arizona (26) tying to round out the top five. Massachusetts tied Minnesota for No. 10 on the list.
Of the 645 worldwide reports for August, 126 were reported as "circles," with 69 as "spheres," 50 as "triangles," 48 as "star-like" and 43 as "discs." In terms of distance, 154 were reportedly over a mile away, while 123 were between 501 feet and one mile. There were also a number of close-up encounters as well, as 69 reported cases had the craft less than 100 feet from the reporting party.
MUFON also reports there were "20 landings, hoverings or takeoffs reported and nine entities observed."
MUFON's database is not the only online resource for UFO reports. There were 17 reported Massachusetts sightings to the National UFO Reporting Center website in August, but none on the SouthCoast.
LOOK UP: 14 Recent UFO Sightings on the SouthCoast
Enter your number to get our free mobile app
More From WFHN-FM/FUN 107