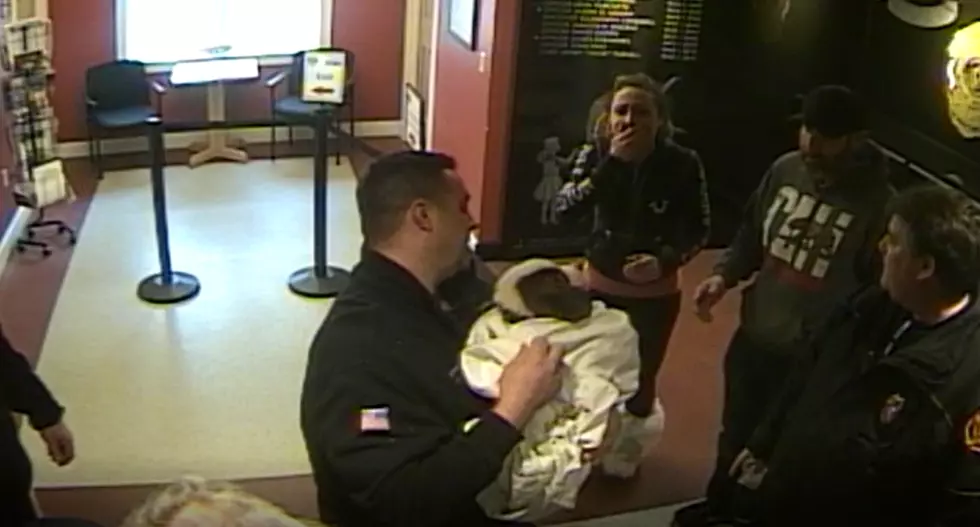 Massachusetts Officers Save Choking Puppy [VIDEO]
nrpd.org
Officers in North Reading, MA saved the life of a Saint Bernard puppy and it was all caught on video.
Megan Vitale ran into the station telling the officers on duty that the young pup had started choking on it's food.
Her friend followed close behind with the limp puppy in his arms and the officers began working to save the Saint Bernard's life.
After a 10-minute ordeal, police officers Jorge Hernandez, Peter DiPetro, and Joseph Aleo along with North Reading firefighters were able to dislodge the food with back blows and chest compressions.
The puppy was then given oxygen with a special animal mask and owner Vitale looked visibly relieved.
Bodhi was able to leave the station with it's owners and has since been treated by a veterinarian.
Police chief Michael P. Murphy spoke of the rescue effort saying,
Ultimately, a life was saved thanks to rescuers falling back on their training and remaining calm. Even though we are not faced with this kind of incident every day, the officers reacted just as they would in any emergency situation. We are hopeful that the puppy will make a full recovery.
More From WFHN-FM/FUN 107