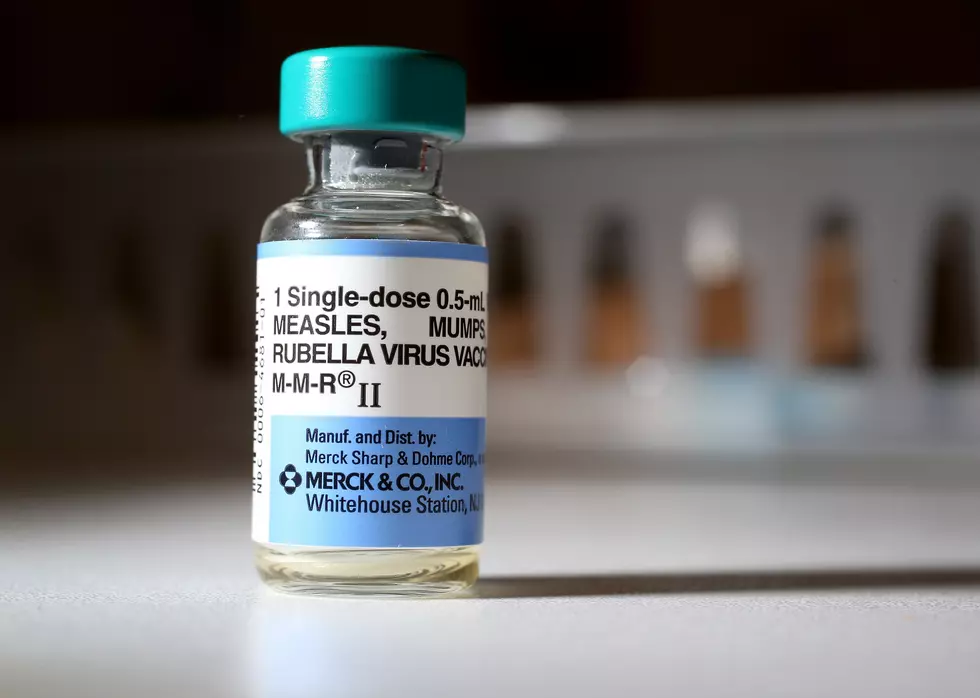 Massachusetts Health Officials Warn of Potential Measles Exposure
Joe Raedle/Getty Images
There's been a measles diagnosis in Massachusetts and it could hit closer than you think.
Massachusetts health officials say a person in the greater Boston area has had a confirmed diagnosis of measles and may have exposed others in various locations throughout the state.
Seems this person traveled to Plymouth, Waltham, Braintree, Framingham and Hyannis before officially learning they had measles.
The diagnosis came on Sunday, but this person was infectious since last Tuesday March 26.
1:40 p.m. to 4:40 p.m.: KKatie's Burger Bar, 38 Main St Ext, Plymouth
8:40 a.m. to 10:45 a.m.: Starbucks, 12 Market Place Drive, Waltham
2:05 p.m. to 4:20 p.m.: Framingham Service Plaza on I-90 Westbound
8:50 a.m. to 11:10 a.m., Staples, 800 Lexington St., Waltham
9:10 a.m. to 11:15 a.m., Dunkin' Donuts, Wal-Lex Shopping Center
876A Lexington St., Waltham
11:55 a.m. to 2:05 p.m., Whole Foods, 990 Lyannough Road, Hyannis
2 p.m. to 4:05 p.m., Target, 250 Granite St, Braintree
Officials say measles symptoms can occur 10 days to two weeks after exposure and may initially resemble a cold. However you'll know it is measles if a rash appears in addition to a runny nose, fever, cough and red eyes. The rash typically occurs 2-4 days after the first cold-like symptoms.
Measles are extremely contagious, but even getting a measles vaccine after coming in contact with the disease can prevent you from getting it as long as it's within 72 hours of contact.
Health officials advise anyone who thinks they may have been exposed to the measles to contact their healthcare provider immediately.
More From WFHN-FM/FUN 107