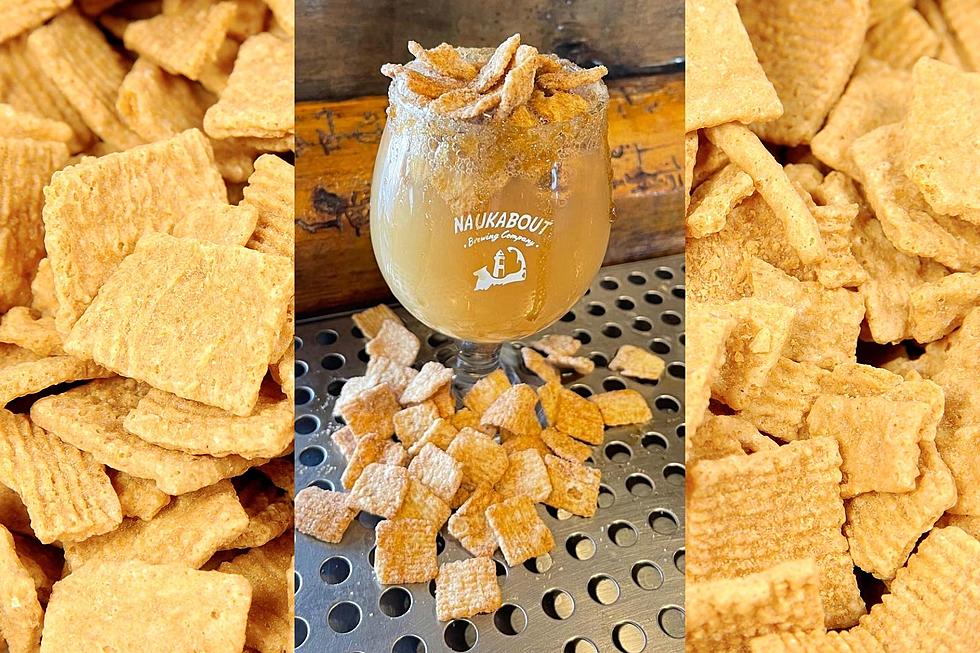 Mashpee Brewery's 'Cinnamon Toast Crunch' Beer is Magical
Courtesy of Naukabout Brewery and Taproom
Ask me what my favorite cereal of all time is and I'll instantly respond with Cinnamon Toast Crunch.
Over in Mashpee is a Cape Cod brewery by the name of Naukabout Brewing, which opened in 2018. Take my advice: If you haven't tried their brews yet, do it. You won't be disappointed.
When I learned Naukabout was serving up a Cinnamon Toast Crunch IPA, I did what any other beer connoisseur would do. I reached out to the brewery to see how I could get my hands on this tasty-sounding beer.
Sadly, since the brewery made only a small batch, they sold out.
"We are always trying new flavor profiles in our small-batch releases," Naukabout co-owner and CEO Peter Murner said. "New England IPAs are one of our favorite style of beers, which have a milky characteristic, so we thought it would be fun to combine that element of our beer with one of our favorite cereals. Cinnamon Toast Crunch was definitely a favorite growing up."
If you missed the Cinnamon Toast Crunch beer, too, not to worry. Every Tuesday, Naukabout releases a limited batch of experimental brews. You have to be quick to the tap because they usually sell out the day of release.
"Normally, you would need to come to the taproom to get it on draft or to purchase to-go cans that come in 32-ounce crowlers," Murner said.
Next up, on Feb. 22, is a Sour Patch Kids IPA.
Naukabout plans on having live music on weekends, comedy nights, arts-and-crafts nights, mobile farmers markets and new small-batch releases every week.
More From WFHN-FM/FUN 107