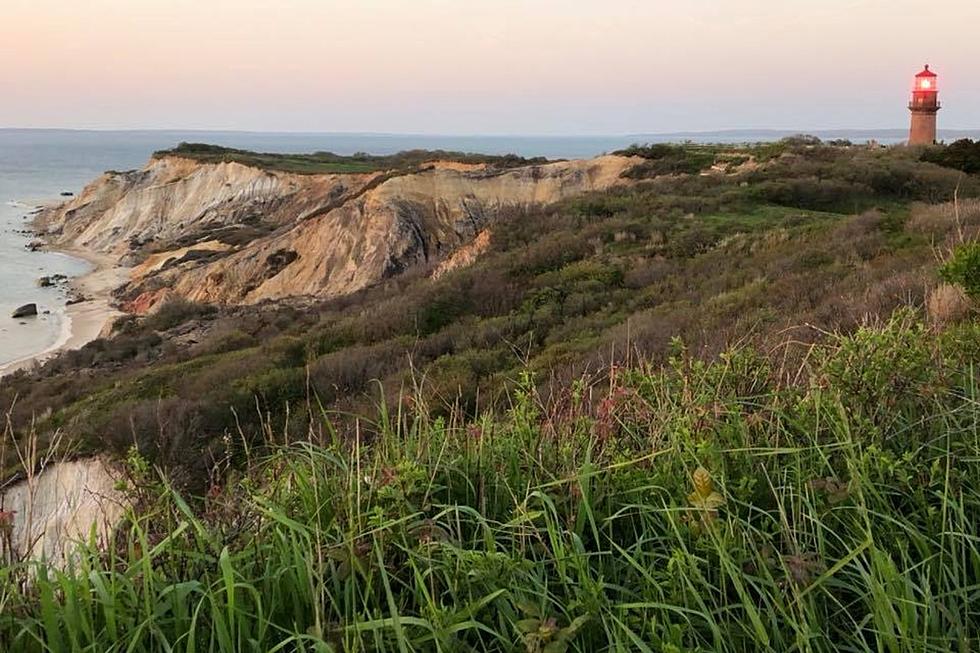 Win the Martha's Vineyard Escape You Deserve With Fun 107
Michael Rock/Townsquare Media
One of my favorite Fun 107 traditions is taking the crew over to Martha's Vineyard to broadcast our shows live over Memorial Day weekend.  It's a great way to kick off summer, and we've been doing it for years at Nobnocket Boutique Inn.
The best part of Martha's Vineyard is that the short boat ride over makes you feel like you're a million miles away, removed from the rat race and headaches of normal life.  It's funny. The Seastreak Fast Ferry gets you over to the Vineyard in less than an hour, but when you land on the Vineyard you feel like you're somewhere in the Caribbean.
The island life vibes are real.
The remote feeling of the Vineyard is one of the reasons why it always takes me by surprise that Fun 107 can be clearly heard on the radio over there. It's not uncommon at all to walk into one of the island's little shops and hear the Fun 107 jingle playing into one of our biggest hits.
Over the next two weeks, we'll be giving away weekend getaways to stay at the luxurious Nobnocket Boutique Inn in Vineyard Haven. Each day, we'll give away round-trip tickets onboard the Seastreak. Every winner is qualified for a grand prize weekend getaway that we'll give away each Friday.
It's all thanks to our generous friends at Martha's Vineyard Chamber of Commerce, Seastreak and Colonial Beverage. (Why not enjoy your island getaway with a refreshing Arnold Palmer Spiked Raspberry?)
You have to understand: The rooms at Nobnocket are glorious. I mean, they are absolutely luxurious. Here's one of the rooms on the first floor.
The Nobnocket Boutique Inn is smartly decorated. Each room is equipped with an over-the-top bathroom with walk-in showers and/or oversized bathtubs. Even the towels are monstrous.
Wait until you see the breakfast. It is so fancy and fun. Don't picture scrambled eggs and bacon. This meal is going to be something you wouldn't normally pick for yourself.  It's something decadent.  In fact, The Boston Globe declared that the Nobnocket had the "best breakfast in the U.S." in an article last year.
Honestly, even the boat ride alone is a destresser.  You can feel the weight of the world melt away with every wave the Seastreak cuts through on the way to the Vineyard.
Here's a suggestion if you win.  Make sure you make it out to Aquinnah to watch a sunset.  I guarantee it will be one of the most picturesque sunsets you'll ever see ... or your money back.
Winners will be contacted directly.
Enter below and good luck!
More From WFHN-FM/FUN 107