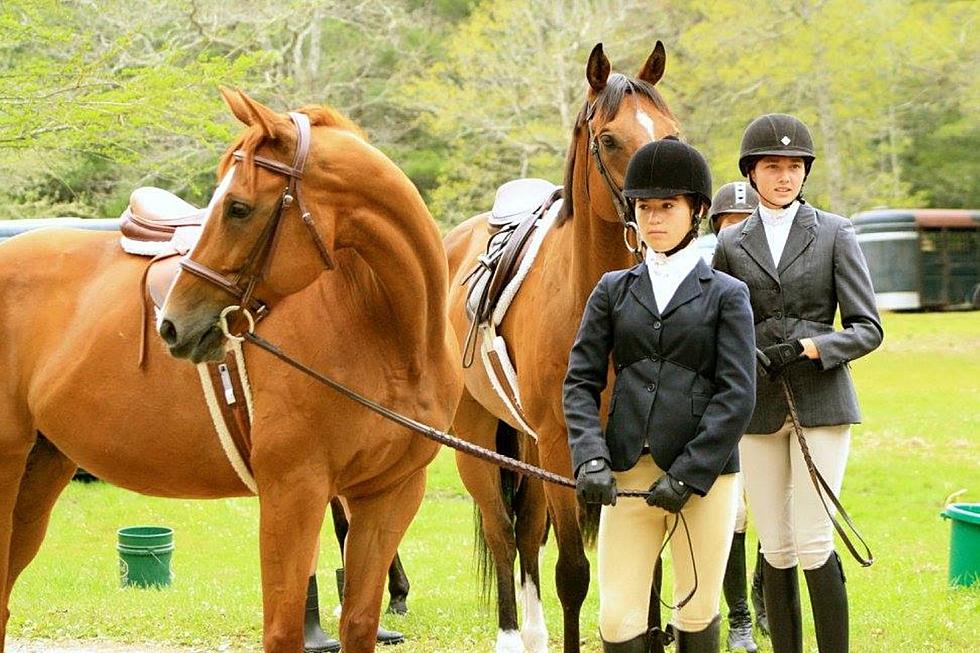 Horse Fanatics Rejoice Because the Marion Horse Show Is Back
Marion Horse Show via Facebook
Lillian Gilpin is a horse girl at heart. She ran the Rocking Horse Farm in Plympton since 1982 and just recently retired last year, leaving her niece to take it over.
Gilpin also managed the Marion Horse Show years ago but is returning to run the show again this year. The 74th Annual Marion Horse Show will take place on Saturday, July 3 from 8 am to 4:30 pm. Gilpin is ready to celebrate with fellow horse lovers.
"It's absolutely great to have this horse show run," said Gilpin. "A lot of local kids don't get the opportunity to get to go to horse shows since it requires some travel. This one is right down the street. One-day horse shows are hard to keep going because competitions have gotten so big. We have survived and have the South Shore Horsemen's Council and Marion Horse Show to thank."
Held at Washburn Park in Marion, Gilpin is excited to get back to the beautiful piece of property with old stone walls and a field fit for any prized pony. With a whole schedule of classes and competitions for all disciplines and ages, participants can do as much or as little with the day as they wish.
"We've had generations of families who come as spectators to just sit and watch the events," said Gilpin. "They have no skin in the game, but grandparents will bring the grandkids to just see and enjoy the horses and riders do their thing."
A few vendors will also have homemade items available for purchase at the show. One of the vendors will even have pony rides available for the kiddos who want to experience it for themselves.
If you're interested in entering the show, here is a breakdown of the classes and pricing:
Regular classes are $20
Championship Classes are $25
Cowboy Classic Charity Class is $15 and all the money is donated
The Office Fee of $25 includes the MHC & NEHC fees. Pre-payment is required to secure a Rider Number. Visit the Marion Horse Show Website for details.
LOOK: 30 fascinating facts about sleep in the animal kingdom
More From WFHN-FM/FUN 107