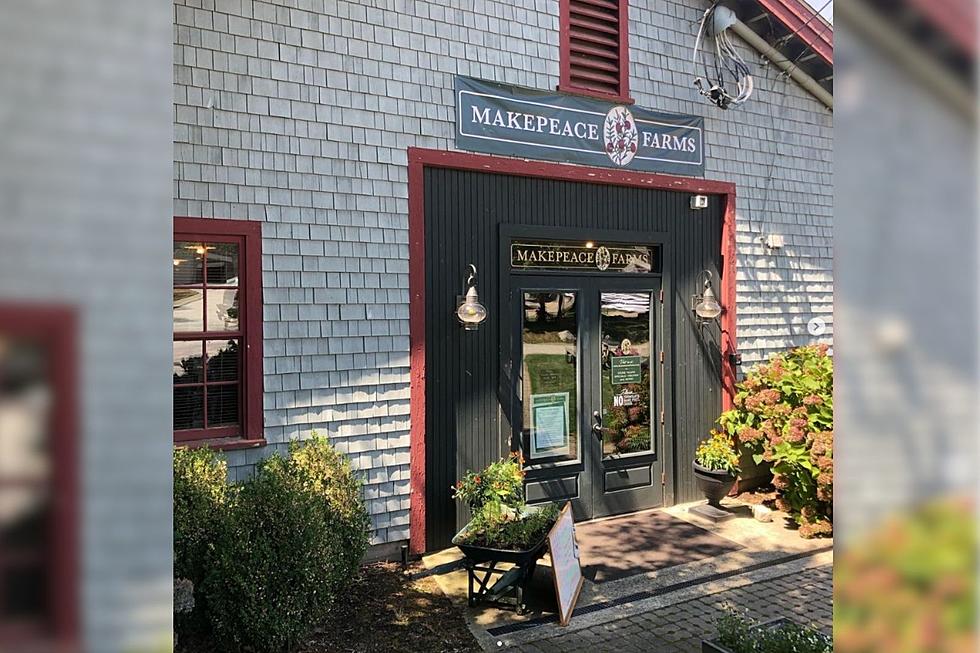 Marion and Wareham Cafes Score Huge Yelp Ratings
juliejohnsonrealtor via Instagram
One of the best parts of living here on the SouthCoast is taking advantage of so many of the nearby tourist destinations. For example, my favorite time of year to visit Martha's Vineyard is in February. Specifically, the weekend after Valentine's Day. As someone who has a hefty dose of people during the course of my regular workday, I relish the thought of how desolate an island like Martha's Vineyard or Nantucket can get during the off season. It actually enhances the experience for me. A handful of restaurants usually remain open, just enough to get you through a long weekend.
The same goes for the Cape. While I'd never want to battle the ridiculous Cape traffic during the prime time summer months, I love taking a leisurely Sunday drive in the dead of winter. Sometimes, during a January thaw, you can hit the jackpot and find a day nice enough for a brisk walk on the beach.
When we are bopping around down on the Cape, it's always good to know about the local hotspots for some coffee, breakfast and lunch. A super useful tool to finding these cafes is Yelp. When you use Yelp ratings, you're able to eat like a local and find some of the hidden gems that might not otherwise be known by out of towners.
Using the real data from Yelp, we put together a list of the top place on the Cape and Islands to grab a hot cup of coffee, a nice breakfast, or a sandwich for lunch.
Interestingly enough, when we poured over the numbers, we discovered that some of our local spots here on the SouthCoast were ranked so high that they made the cut for Cape Cod. In fact, locations from Marion, multiple locations in Wareham, and Falmouth all cracked the Top 10 most popular cafes on the Cape.
Highest-rated cafes in Barnstable Town, according to Yelp
Stacker
compiled a list of the highest-rated cafes in Barnstable Town using data from Yelp.
Gallery Credit: Stacker
Where to Find the Best Coffee on the SouthCoast
Whether you like it hot or iced, flavored or straight up, chances are you have a favorite place for coffee. Lucky enough for us, there are a bunch of high-quality java spots to choose from. Here is a map of the best coffee shops in town, as voted by you.
Gallery Credit: Maddie Levine
More From WFHN-FM/FUN 107