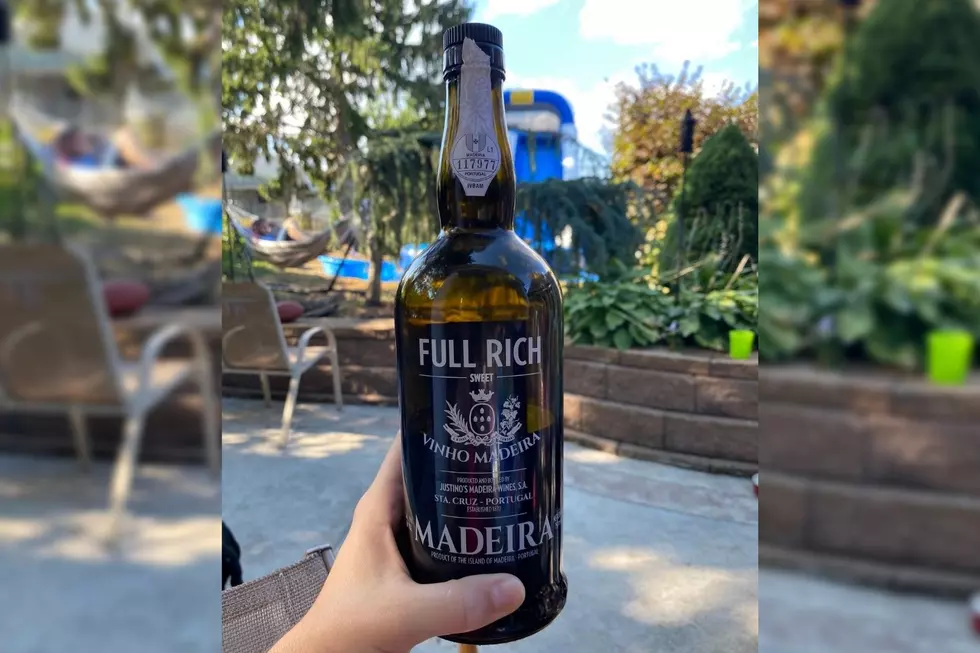 Maddie Tries Vinho Madeira for the First Time
Maddie Levine/Townsquare Media
Enter your number to get our free mobile app
Over the weekend, I took part in something that made me feel a little closer to my SouthCoast friends. I tried traditional Madeira wine, and I have to say, this wine is not for the faint of heart.
I went to a friend's house over the weekend for a cookout, and as we enjoyed some burgers and pasta salad, The Feast of the Blessed Sacrament was brought up. The host of the cookout is from New Bedford and was very disappointed to miss out on the annual feshta. He mentioned he had a bottle of Vinho Madeira and my ears perked up. I am a huge lover of wine, but full disclosure, I stick to Pinot Grigio. So when my friend served me a small pour of Madeira, the potency hit my nose like a freight train.
It was about four ounces of wine in my glass and the smell was strong enough to make my eyes water. I knew it was going to be strong, but I had to try. My friend Gazelle talked up a big game when it came to this vino, so I couldn't back down now.
I took a quick sip and let it sit in my mouth for a minute. My mouth has never experienced a taste quite like this. It seemed to have a nutty flavor with a burnt aftertaste, and for a girl who typically enjoys fruity wines, this one took me for a loop. I finished my four-ounce glass and decided that was enough for me.
It was an exciting moment to try a traditional Portuguese wine that the community loves to indulge in during The Feast, but when I attend said feast in 2021, my drink of choice will be a little sweeter.
MORE: Maddie's Favorite Takeaways from New Bedford in the 1950s
More From WFHN-FM/FUN 107