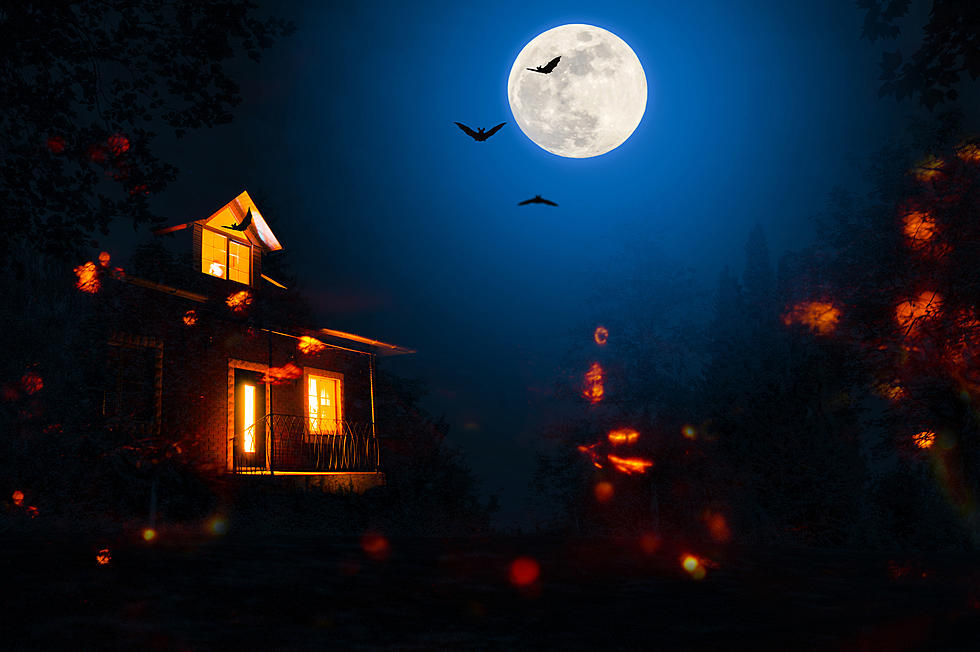 Locally Filmed Movies Perfect for Your Halloween Night
iStock
It's going to be a dark and stormy Halloween night. Perfect for watching a scary movie or two. So how about a spooky flick that also features local haunts?
Lots of movies have been filmed in and around the SouthCoast and here are a few of our Halloween-y favorites so you can scream and still say "hey, I recognize that place."
Sure it may make you think of summer more than Halloween, but Jaws definitely has it's scary moments.

And with October being the peak of shark activity on the Cape, it's still possible for you to "need a bigger boat."

Plus there are plenty of places to recognize in this one.

Though it's supposed to be taking place in Washington D.C., much of this film in The Purge franchise was actually taped in Rhode Island.

Using the State House and surrounding area as the Capitol building, you can get yourself scared while trying to tell which scenes were done in Providence.

The tale of asbestos workers cleaning things up at a mental hospital when stuff goes terribly wrong, of course.

It all takes place in Danvers, MA and was actually filmed in Danvers, MA.

The old insane asylum where it was taped has since been partially demolished, but you can still remember it as it was in this movie.

How about Flowers in the Attic filmed at Crane's Castle in Ipswich.

Much of the house was used in this 1987 film, though ironically not the attic.

This dark comedy is perfect for Halloween without totally creeping you out. And it was filmed nearby.

Though filming was originally supposed to be in Little Compton, the town kind of freaked out about the plot and so Cohasset, MA was mainly used instead.

Crane Castle in Ipswich was used in this movie too, though pretty much just the outside.

Real low on the scare-meter is the cult classic Hocus Pocus.

Of course this whole movie takes place in Salem, MA but only certain scenes were actually filmed there and on Marblehead

Try to spot which ones as you enjoy a Halloween film you've watched again and again.
More From WFHN-FM/FUN 107