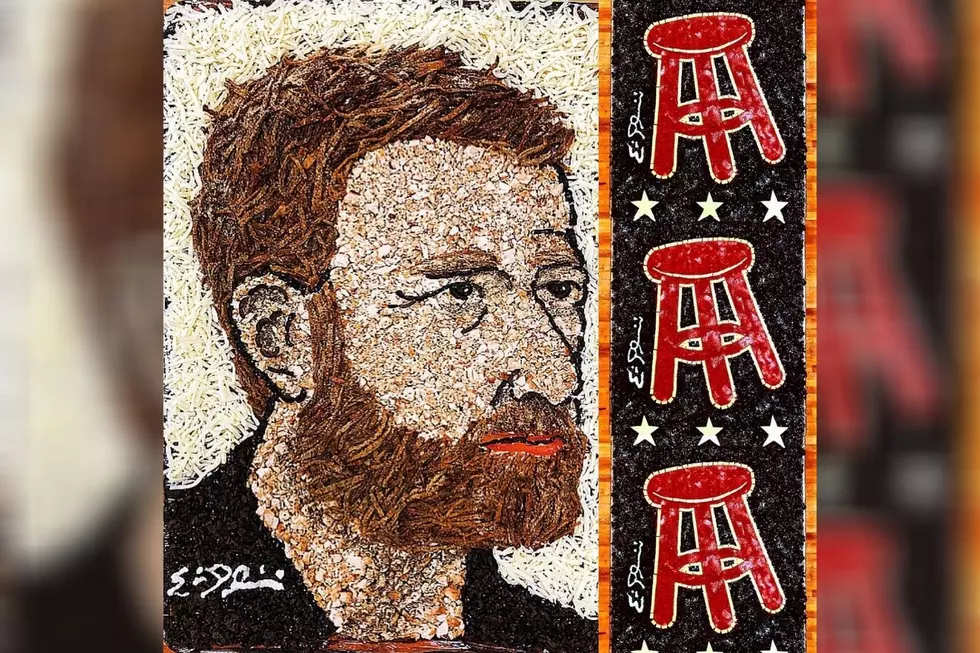 Local Baker Gets a Shoutout from David Portnoy of Barstool Sports
Courtesy Eric Palmieri
Pizza is a work of art on its own, but Eric Palmieri of North Providence, Rhode Island takes pizza art to an entirely new level.
His pizza creations have been viewed all over the country, from his ode to Yoda to his portrait of Donald Trump. His latest portrait of David "El Presidente" Portnoy of Barstool Sports caught the attention of the man himself.
Palmieri's Bakery is one of the most famous Italian bakeries in Rhode Island, serving up all of the best Italian food favorites in Johnston. Eric, the grandson of the owner, is a fifth-generation Italian baker who continues to serve up pizza strips and the like alongside his family members.
One Fourth of July, he created an American flag pizza. A year later, he attempted the New England Patriots logo, and his concept of "pizza designs" took off from there.
He starts with an idea and some dough and uses typical pizza toppings to create a not-so-typical result. Last Halloween season, I sat down with him on Studio10 and I challenged him to create a pizza that looked like Winifred Sanderson from Hocus Pocus. I would say he passed the challenge.
He shared his latest creation of David Portnoy, the mastermind behind the highly successful Barstool Sports franchise, on social media.
"There is no greater ambassador for pizza than Dave Portnoy," Palmieri said. "He has taken pizza and put it right up there with hot dogs and apple pie at the top of the list of All-American foods. If anyone deserves to be immortalized in pizza art, it's him."
Eric was shocked to find that "El Presidente" had retweeted Eric's tweet to his millions of followers. Portnoy is known for being a bit crude, and his response to the pizza isn't exactly PG-rated, but it was clear that Portnoy was very impressed by the work of Palmieri.
Palmieri said that "knowing the subject of the portrait likes what they see means everything, and the fact that he liked it so much...is humbling to say the least."
This actually the second time that Portnoy has shown love to Eric. He had sent Dave a framed print of the barstool logo back at the beginning of the quarantine when Portnoy was hosting live unboxings in his New York apartment. He opened it on air, which inspired Eric to do the portrait later on.
The president (of pizza) has spoken, and he is in favor of Eric Palmieri and his incredible talent.
Here are some of Palmieri's other creations:
PIzza Designs by Eric Palmieri
Enter your number to get our free mobile app
More From WFHN-FM/FUN 107