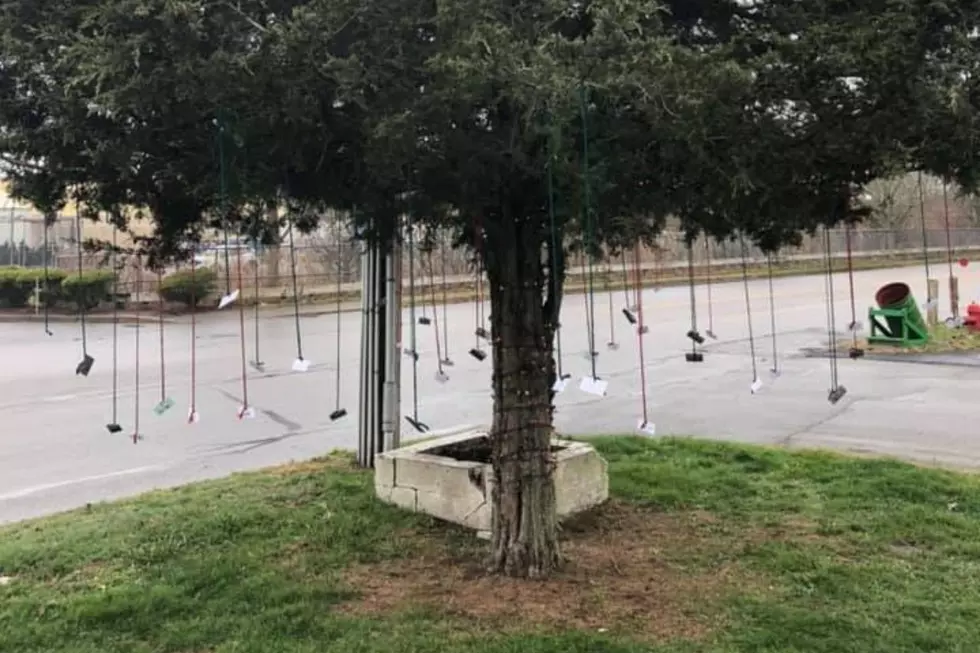 Local Animal Shelter Moves 'Giving Tree' Outside Due to Pandemic
Fairhaven Animal Shelter via Facebook
Fairhaven Animal Shelter displays a 'Giving Tree' inside the shelter each year. Unfortunately, due to COVID-19, that was not an option in 2020. However, the staff at the shelter has come up with a creative way to keep the community involved despite the restrictions. The news was announced on the Facebook page on Saturday, December 12.
"This year, things look a little different...we have moved the giving tree outside! The trunk is lit with Christmas lights as apart of Light Up SouthCoast with FUN 107. Hanging from the tree are tags with items that we need as donations."
Residents can stop by to take a tag and purchase the item listed on the tag to then donate back to the shelter. Please leave the item by the front door as the shelter is still closed to the public due to the pandemic. One of the staff members will bring it inside when they go to take care of the animals.
"Thank you so much for everyone who has made 2020 a little brighter for our animals, with all of the donations of bleach, paper towels, and all of the monetary donations due to the medical treatments our animals have required. We could not do what we do without support from the community."
Enter your number to get our free mobile app
LOOK: 20 tips to help your houseplants survive the winter
More From WFHN-FM/FUN 107