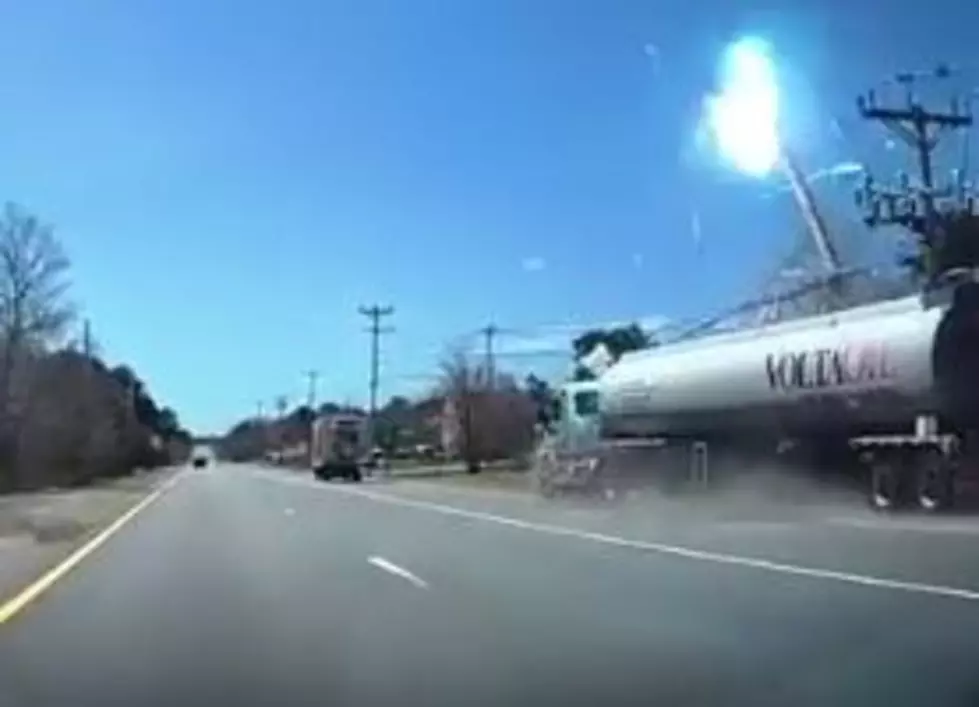 Loaded Fuel Tanker Hits Pole in Bourne [VIDEO]
Borne Police YouTube
This is a scary thing to watch, but it could have been much worse.
Bourne Police have released the video that shows the tractor trailer veering off the highway and into a utility pole. The tanker was loaded with 12,000 gallons of unleaded gasoline.
According to bostoncbslocal.com, the driver told police that a bird flew inside of the cab and cuased him to swerve the truck. However, Bourne Police say that after watching the dash cam video, they don't agree with the driver's version of what happened. The police say that the tanker traveled across lanes without breaking. They have charged the driver with failure to stay within marked lanes, and reckless operation of a motor vehicle.
Thank goodness, no one was injured this April 21 crash on MacArthur Boulevard in Bourne.
More From WFHN-FM/FUN 107