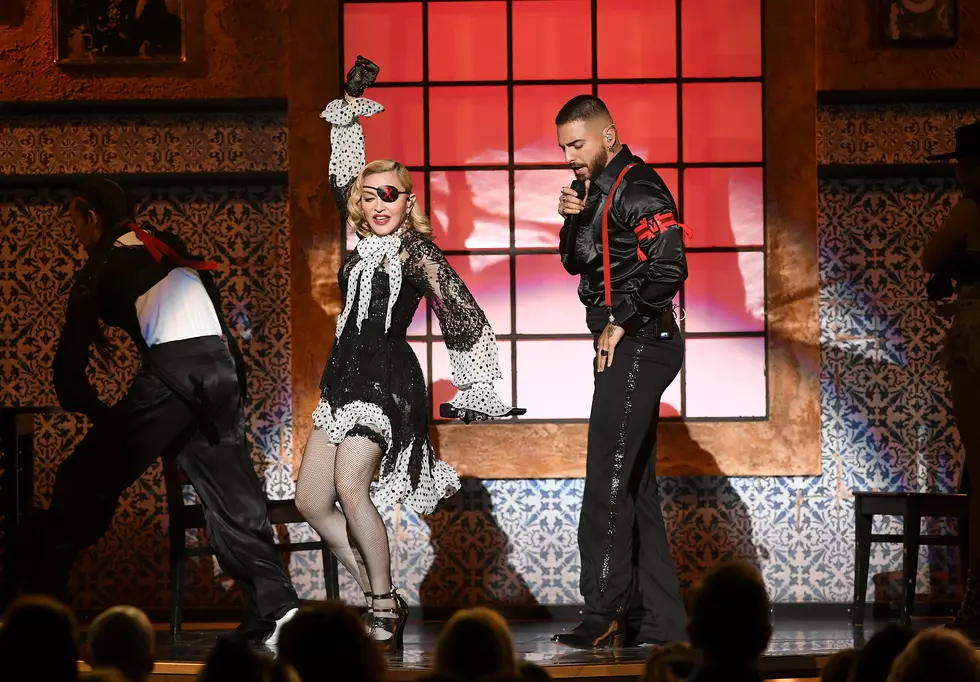 Lawyers for Madonna, Other Celebs Hit by Hackers
Getty Images
Lawyers of several high-profile celebrities, such as Lady Gaga, Robert De Niro, Elton John and many others, were hit by a cyberattack, where hackers are now holding their clients' sensitive and personal information hostage. The hackers have instructed attorneys to pay a $21 million ransom or the 756 gigabytes of stolen information will be leaked to the public.
To pressure the attorneys at Grubman Shire Meiselas & Sacks, the hackers have already released an alleged contract belonging to Madonna and are now promising to dump all of their clients' contact information and personal emails. The hackers also allegedly have in their possession clients' endorsement deals, settlements, and contracts as well.
Page Six reports that the FBI is investigating the incident. It is believed that the hackers are going by the name REvil or Sodinokibi.
The firm confirmed in a statement on Tuesday, "We can confirm that we've been victimized by a cyberattack. We have notified our clients and our staff. We have hired the world's experts who specialize in this area, and we are working around the clock to address these matters."
It's been reported that Grubman has not met the hackers' demands and is not willing to negotiate. The firm represents some of Hollywood's biggest stars, such as Sofia Vergara, Robert De Niro, Priyanka Chopra and athletes like Lebron James.
A spokesperson for Grubman tells Page Six that the firm is just the latest victim of "this global extortion scheme," adding that the hackers have targeted other high-profile victims such as HBO and the Texas court system.
Sandra Bullock made a rare appearance on Jada Pinket Smith's TV talk show, The Red Table. The show is typically an hour of women talking to women; sometimes Jada's husband Will shows up, but usually, it's just the ladies.
April is a mom of two and lives in Los Angeles and runs one of the hospital's nursing units for critical care. She's a wonder woman in a sense and Sandra and her eight-year-old daughter Layla wanted to acknowledge that, so they joined the show via Zoom from home.
And this here is very funny and a little gross. Kristen Bell was chatting with Ellen this week about how her husband Dax Shepard had an accident while trail biking.
And here is Dax on the phone with his doctor, performing surgery on himself in the backyard with Kristen taping it and the kids watching all of it.
Christine's Top 10 Albums of All Time
Enter your number to get our free mobile app
More From WFHN-FM/FUN 107