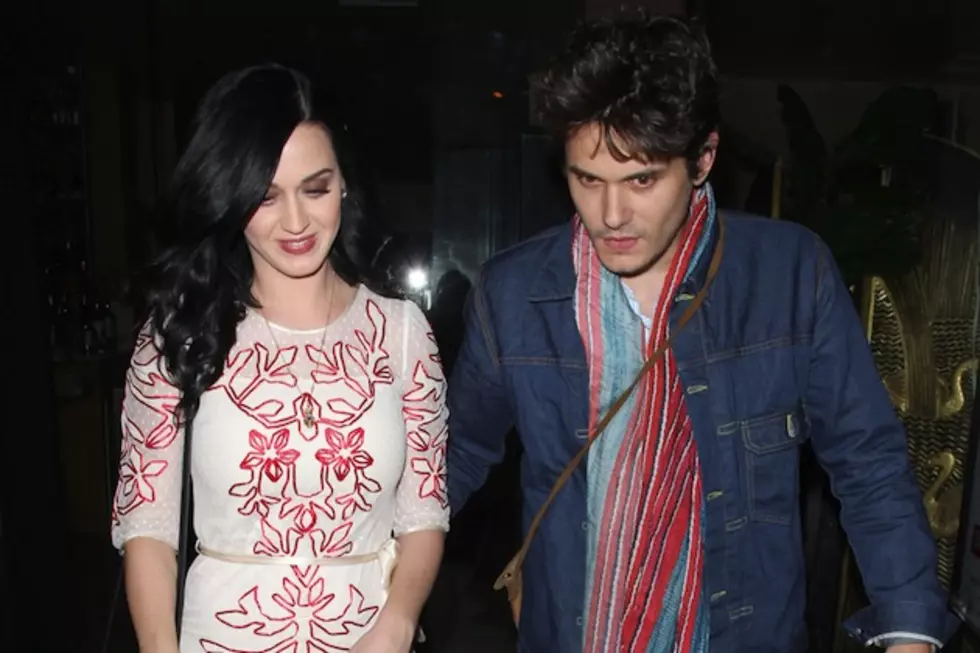 Looks Like Katy Perry + John Mayer Really Are Back Together
David Tonnessen, Pacific Coast News
The possibly reformed couple were seen together on Saturday (June 22) at the Greenwich Hotel in New York City, and again on Monday (June 24) at the Friars Foundation Annual Applause Awards Gala in honor of Don Rickles.
Mayer was on hand to sing a Frank Sinatra song at the event, and Katy apparently watched him with her big doe eyes all night.
"When John performed, Katy was enamored by his performance," a source told People. "He sang 'One for My Baby (and One More for the Road).' When they were sitting down, she had her arm around John at one point. They shared kisses."
Yet another witness added that they "were seen smooching and rubbing one another's backs. They were affectionate towards one another -- very lovey-dovey."
holding hands
later surfaced -- but if they were trying to hide the fact that they were in the same place at the same time, they forgot to tell singer Natalie Cole, who tweeted out the snap below.