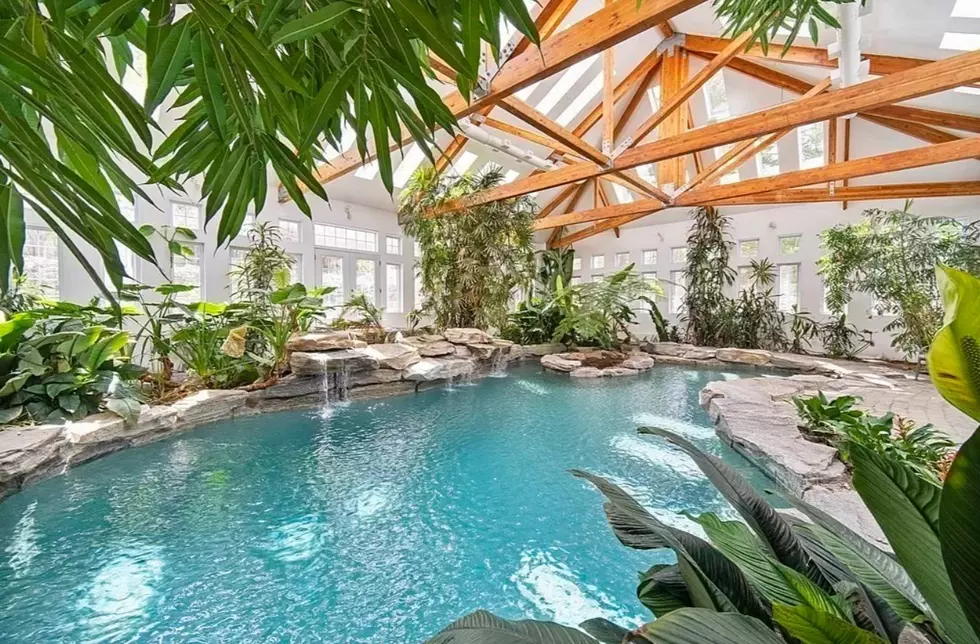 Jaw-Dropping Clinton Home is Back on the Market and We Can't Believe It Hasn't Sold
Rosemary Comrie/Comrie Real Estate, Inc.
The property is stunning, the location is central Massachusetts and the price is pretty reasonable, so why is this incredible Clinton listing back on the market?
Last summer we told you about a tropical paradise on a private island in the middle of Massachusetts. Presumably, homes like this one would have flown off the market at record pace, and yet here it is listed again less than a year later.
I honestly cannot think of a thing wrong with this 35 South Meadow Road property in Clinton. It is stunning and if I had a million dollars to drop on a house, this would absolutely be the one I dropped it on. Technically two.
The place features two different waterfront homes on a 12-acre piece of land that juts out into South Meadow Pond. A skylit greenhouse connects the houses and the homes share a beautiful, indoor pool/botanical garden.
Then there are the six bedrooms, multiple garages, a private dock, two fireplaces, vaulted ceilings, a Jacuzzi soaking tub and more windows and skylights than you can count. This property seems like a dream escape that you can actually call home, so why isn't anybody interested in calling it home?
The only downside I can see to this jaw-dropping house is that there are only three bathrooms.
A weird downside, I know. But I guess with over 7,000 square feet of space and 12 acres of land you'd expect more than three bathrooms -- 2.5, really. One is just a half bath.
Yet if you have $1.4 million to spend on a home, can't you spring for a bathroom addition or two?
Scroll to see this private paradise and tell me you wouldn't snatch this listing up if you had the chance?
Stunning Clinton Home Brings Staycation to a Whole New Level
Feel like you're on vacation every single day on this amazing private island property for sale in Clinton, MA right now. The pool, the pond and the privacy are unlike anything we've seen so it's hard to believe it's still on the market. Check out inside both homes this property boasts and tell us it doesn't look worth the $1.4 million price tag.
More From WFHN-FM/FUN 107