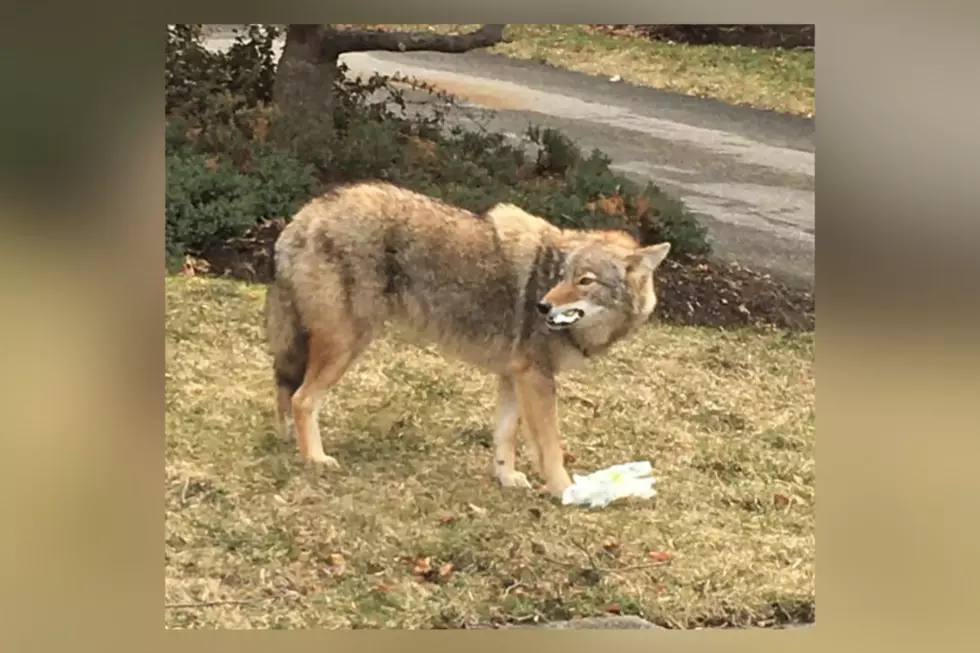 It's Coyote Mating Season, So Expect to See More of Them
Christine Branchaud Vertente/Facebook
February is mating season for coyotes in Massachusetts, and that's why you're probably seeing more of them around. This is the month that the coyotes are most active, before building their dens in March for the females to give birth in April.

This past week, there was a handful of coyotes, large and small, spotted all over the town of Fairhaven. Christine Branchaud Vertente was doing her normal morning routine this week and walked out of her house and found a giant coyote in her front yard. Without naming streets, this is right in the village area of town.
Another even larger coyote was seen inside the playground at the old Roger's School in Fairhaven Village just roaming around with no fear of humans walking or driving by.
While some people who have commented on Christine's post (found on the Hometown Fairhaven Facebook page) are afraid for themselves, their cats, dogs, and kids, other people are afraid for the coyotes and asking that people please not hurt them, saying that they mean no harm.
If you ever come in contact with a coyote while walking your dog, I found a great article on the website UrbanCoyoteInitiative.com, on what to do before freaking out.
Enter your number to get our free mobile app
More From WFHN-FM/FUN 107