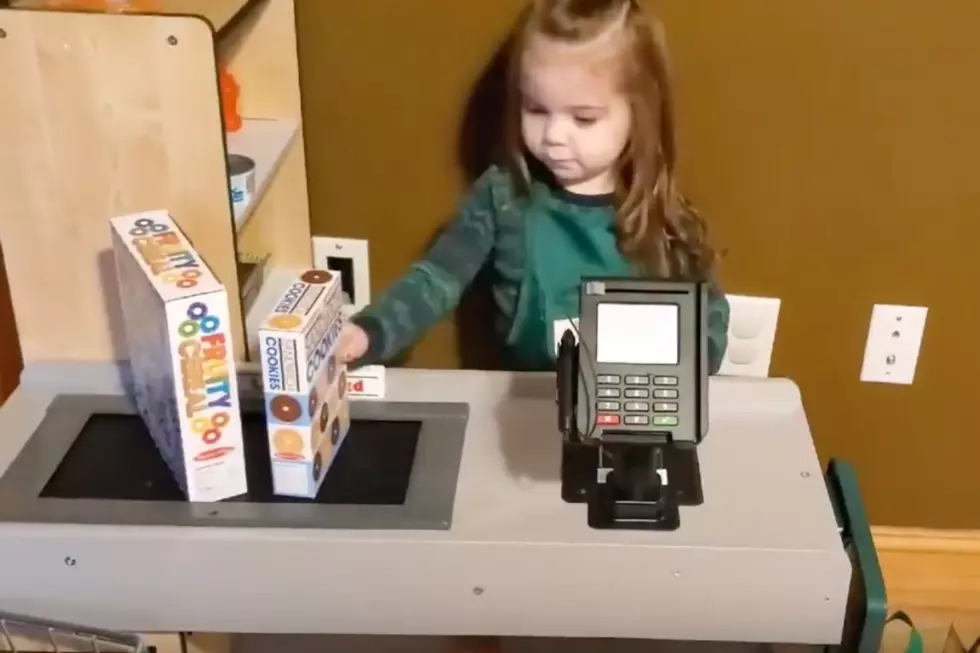 Is This Little Girl from New Bedford the Future of Stop & Shop? [VIDEO]
Courtesy of Renee Lavoie
With everything happening between the strikers and corporate Stop & Shop, a Phoenix rises from ashes of negativity.
If there are two things that little Phoenix Mae Lavoie loves, it's toys and playing pretend. In the video below, Phoenix is playing pretend "cashier" with her mother, Renee. Renee needed a few items and Phoenix was ready to ring up her order, bag it and collect what's owed to the "FreshMart" toy play-set.
Phoenix, although young, still understands the value of money and even how to use a credit card. Yes, in fact, she gets a little upset at the customer (her Mom), but in this play store, the cashier is always right, not the customer. It's her cash register, her money, and her rules. Therefore, I wouldn't argue with her and most likely just give up every last dime in my pocket to this cuteness overload.
Listen, before you get upset over this, understand that I'm not looking to offend anyone who is or might know a Stop & Shop employee, I'm just trying to lighten the mood. We all know that the past week has been filled with a lot of stress for both sides of the strike, so I figured I'd bring a little levity to the situation.
Now enjoy this video of Stop & Shop's newest employee, Phoenix:
If you thought that was cute, check out some of Phoenix's other home movies on her personal YouTube channel below:
More From WFHN-FM/FUN 107