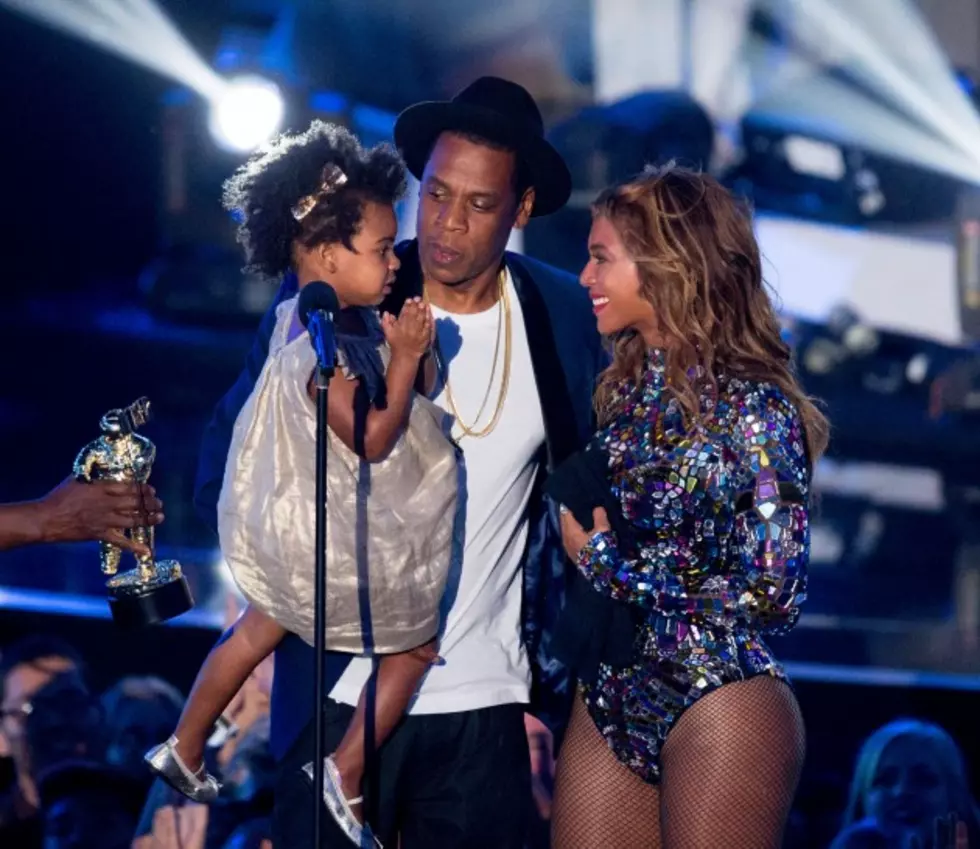 Is Beyonce Pregnant With Baby No. 2? [VIDEO]
Mark Davis/Getty Images
The internet was a buzz with baby rumors today and it all started with something Jay-Z seemed to say about his wife.
While performing with the On The Run Tour in Paris Friday night, Jay-Z switched up the lyrics to hit track "Beach Is Better" and everyone immediately started thinking the Carter's were expecting a second child.
And really what other conclusion did Jay-Z expect to be drawn when he changed the lyric "I replace it with another one" to "pregnant with another one." That really seems to scream pregnancy...literally.
Oddly enough their reps did not immediately respond to any comments on the line change.
Bey and Jay are wrapping up the On The Run tour in the City of Lights this weekend. Last night's show was filmed for their upcoming HBO special airing September 20th.
Perhaps it's a fitting way to end this stint on the road together, by letting their fans know they'll be taking a break and focusing back on family. And growing that family!
Check out a video from Friday night's show where Jay switches up his lyrics and decide for yourself if baby number two is in the works for the famous couple. 
More From WFHN-FM/FUN 107