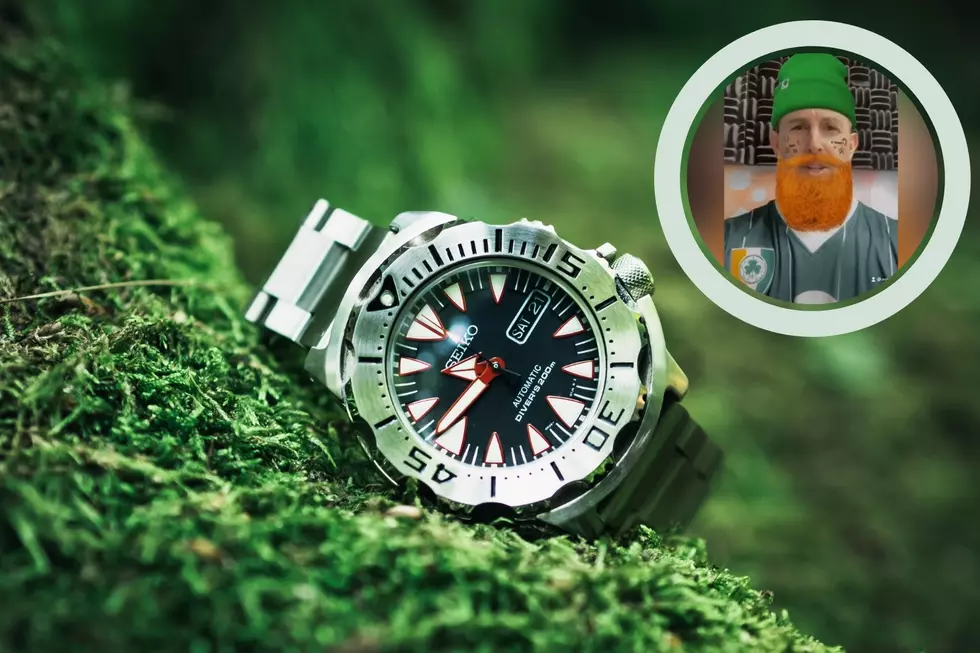 Take the Fun 107 Irish Wristwatch Challenge
Photo by Csaba Bakos on Unsplash
I've always enjoyed St. Patrick's Day. I always knew I was partially Irish, but thanks to the resurgence of genealogy because of websites like Ancestry.com and services like 23 and Me, I have recently discovered details of my heritage. Our family has traced the Rock name back to a small Irish farm in County Roscommon back in the 1700s. It has made St. Patrick's Day that much more fun.
That may be why I enjoyed a fun new challenge we stumbled upon this morning. Have you ever tried to say the words "Irish Wristwatch" out loud? It is an incredibly difficult thing to do.
Maddie was the first to try it. She was so bad, I truly thought she was joking around, but she was honestly trying her best.
I took the challenge, and I thought I held my own, but admittedly, I was making a major effort to say it deliberately and clearly. If I tried to say it too quickly, I was hitting a roadblock.
We thought it would be funny to put the Irish Wristwatch challenge out to the Michael and Maddie audience to see who might be the best to say it. We told the audience to open the Fun 107 app, then hit the "Send Audio/Video" button and give it a shot.
Here are some of our favorite entries from this morning. Take a listen above and decided if you think you could do better. It's not too late to submit your audio on the Fun 107 app.
Have a great St. Patrick's Day. Don't forget to wear your "Irish Wristwatch."
LOOK: The most popular biblical baby names
More From WFHN-FM/FUN 107