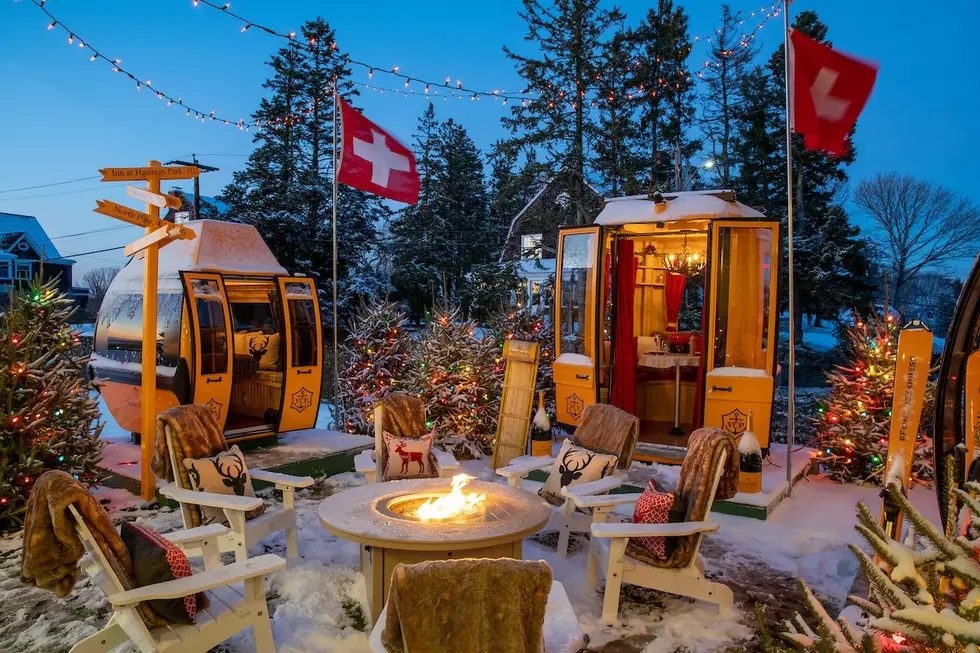 If You Miss This Village, You're Fonduing It Wrong
Ocean House RI Facebook
If you've been missing the snow this season then get a taste of an Alpine ski village at the Ocean House in Westerly, Rhode Island.
Sure, the snow has been scarce this winter. But that doesn't mean you can't enjoy the vibe of the Swiss Alps.
The Ocean House in Westerly has been serving lunch and dinner in their Fondue Village for a few months now. But with only a few weeks of winter left, that means there are only a few weeks to experience this one-of-a-kind dining venue.
You get to literally eat inside a private vintage ski gondola. But this is not your average ski gondola. Oh no, no, no.
Think of this as the glamping of ski gondolas.
These things are gorgeous, posh and oh so cozy.
You hunker down with your lunch or dinner date with big pillows, mini chandeliers, fur blankets and even a firepit. But really it's all about the food.
The Ocean House Fondue Express offers three-course lunches and dinners that might be the fanciest things I've ever heard of.
You eat off of imported Swiss and Austrian glassware and china, have a private server and of course enjoy Swiss chocolates after your meal.
And the meal itself is full of Swiss menu options like some seriously creamy Swiss Cheese Fondue, Swiss Barley Soup and what sounds like an amazing Swiss Plum Tart with Cinnamon Ice Cream.
But there's only about a month left to enjoy these dip-able delights in this alpine village, so check out the Ocean House culinary event page to make your reservations while you still can.
Enter your number to get our free mobile app
More From WFHN-FM/FUN 107