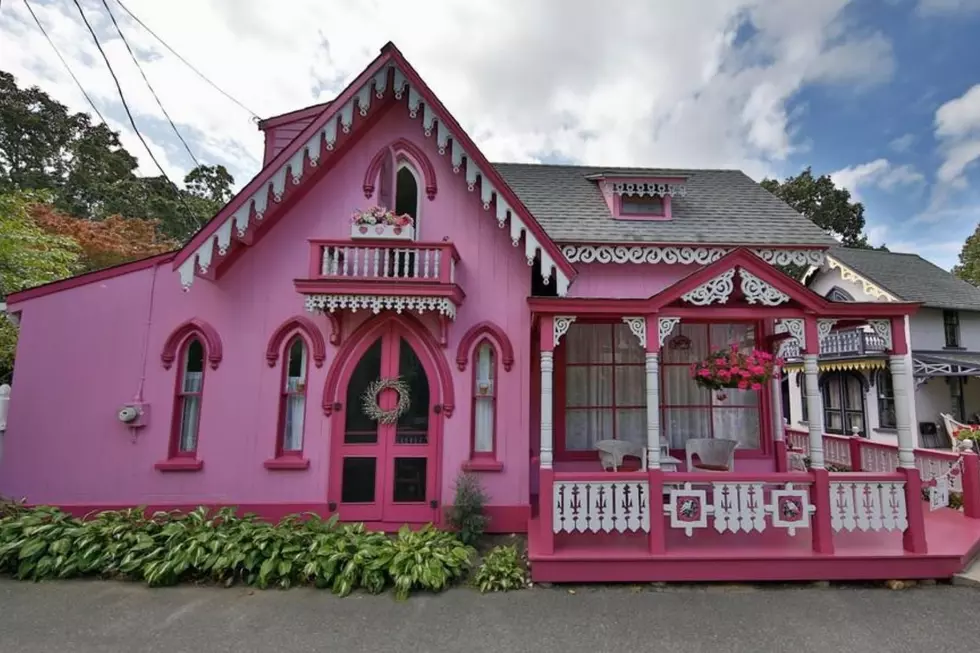 Iconic Pink House on Martha's Vineyard Is for Sale Right Now
Photos from Lisa Lucier with Anchor Realty Of M. V. via Realtor.com
Enter your number to get our free mobile app
I decorated a gingerbread house once. It did not look anything close to this and that mess went straight into the garbage the next day. This cottage, however, is so cute that it could tickle me pink.
The Pink House is one of the most well-known cottages in the Martha's Vineyard Camp Meeting Association. These homes look like they came straight out of a fairytale and are a must-see for anyone visiting Martha's Vineyard for the first time.
According to Anchor Realty, this home was built in 1870 and features two bedrooms and one bathroom.
Refinished pine floors
New kitchen and appliances
Total interior and exterior painting
Exterior paint was sanded down to bare wood and repainted in 2016 and 2017.
Backyard features a new brick patio and stone alleyway.
All four sides of the cottage are tongue and groove wood construction.
Three gothic double doors (downstairs front and side, and front balcony), plus a stained window door (side balcony).
"The cottage is brighter than most with a unique picture window in the living area. This well-maintained cottage is being sold Turn-Key including the artwork!"
According to Atlas Oscura, these gingerbread houses were constructed as summer lodgings for traveling Methodists attending retreats. "In the 1800s, this corner of the island was frequented by a group of Methodists that held annual religious retreats and meetings on Martha's Vineyard. At the time, they slept in tents during these summer gatherings, but as the camp meetings became more frequent the group built permanent cottages to accommodate them year-round."
Take a look inside this Barbie Dream Gingerbread House:
Martha Vineyard's Iconic Pink House Is for Sale Right Now
More From WFHN-FM/FUN 107