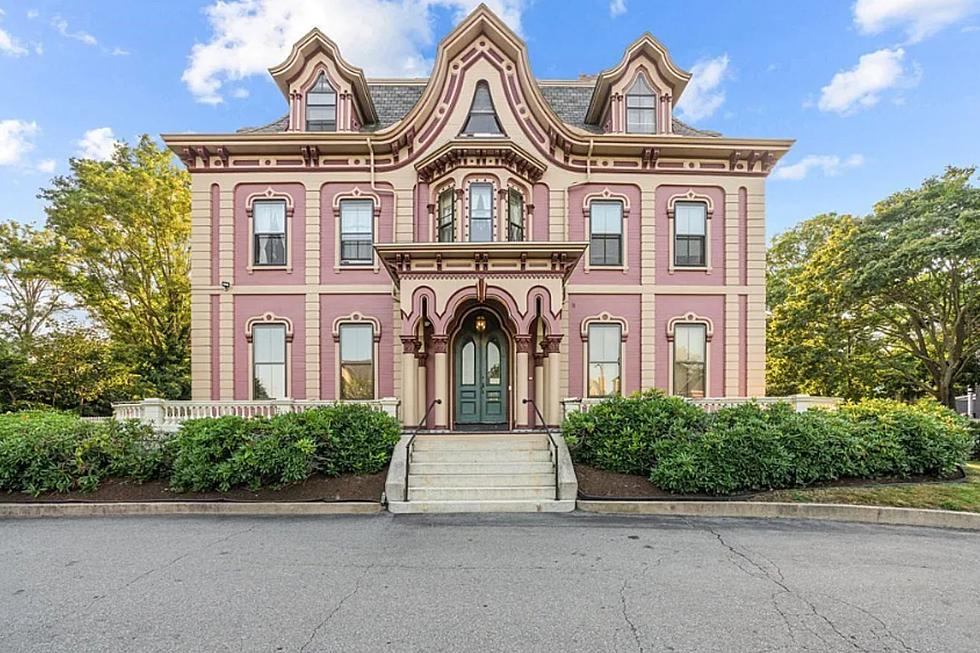 Huge Historic Home Connected to New Bedford Namesake Hits Market
Mathew J. Arruda/The Mathew J. Arruda Group, Berkshire Hathaway HomeServices Robert Paul Properties
It's a home that was originally built for the descendent of New Bedford's namesake and now it could be yours. The pretty, pink house at 405 County Street has hit the market for $1.05 million.
This stunning historic mansion was built over 220 years ago for Gilbert Russell, a descendant of Joseph Russell, Duke of Bedford, who lent his name to the City of New Bedford.
An obviously important man in his own right, Gilbert Russell had this house built back in 1805 over an entire city block at the head of Walnut Street and it is still considered one the of the most spectacular homes on County Street.
However, the notable pink house currently listed by The Mathew J. Arruda Group is not what was first built on the site. In the late 19th century property owner Dr. Edward Abbe went all in on the Victorian adage, "more is not enough" and remodeled the home extensively.
Abbe added the decorative porch arches and signature upsweep roof peak in the center, changing the profile of the original home dramatically.
Now listed on the National Register of Historic Places, you could be the next owner to put your personal mark on this property.
The house has plenty of space to work with, three levels including a mostly unfinished basement that totals 8,528 square feet. There are currently six bedrooms, four bathrooms and several work spaces that can be rented out by the new owners.
It's a huge house with a very modern feel to the inside, though there are still historic architectural pieces throughout. And for the right price, it could be yours.
See Inside the New Bedford Home Built By Descendants of the City's Namesake
Back in 1805 a descendant of the Duke of Bedford built a home over an entire city block at the head of Walnut Street.
Now that huge County Street home is back on the market and for $1.05 million, it could be yours.
See all the new and old inside this amazing New Bedford property.
See Inside New Bedford's Largest Single Family Home
With over 8,000 square feet of living space, this six bedroom home on Ash Street is the largest single family residence left in New Bedford.
The house has been on and off the market for years and has had various levels of renovations done inside, but the history absolutely remains.
See the mix of old and new someone may soon snatch up for an amazing price.
More From WFHN-FM/FUN 107