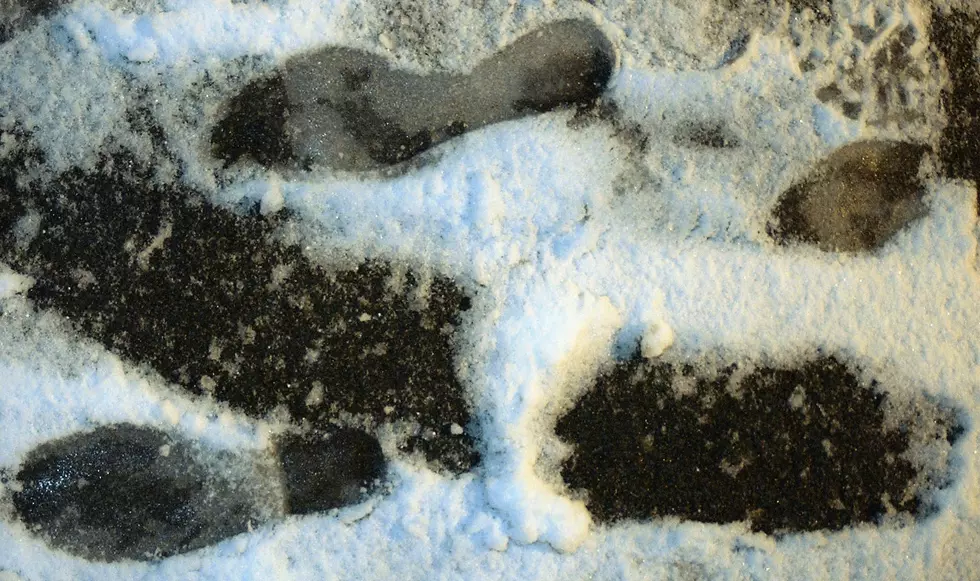 How to Safely Walk on Ice
Getty Images
As our friends in Texas continue to struggle with life under a sheet of ice, they are doing their best to adapt. While speaking with one of my friends from Texas this morning, he was complaining that not only did he not own a pair of gloves, there was no place to buy any in the great state of Texas.
The Texan, who went to school with me in Syracuse, New York – where it snows every day from mid-November through late March – knows how to wear gloves.
His neighbors, however, do not.
Apparently, his neighbors' high school kids were struggling because they'd wait for their hands to get cold before putting on the gloves, instead of putting them on inside the house before venturing out in the single-digit cold.
With more snow and ice on the way Thursday night into Friday, we thought it might be helpful to share this graphic from the Only In Boston Facebook feed.
It's interesting, for as long as I've lived in New England, I've never quite seen such an accurate way to describe to someone how to safely walk on ice. Instead of just walking with your normal gait, you want to walk like a penguin.
The penguins must be doing something right. I can't remember the last time I saw a penguin slip and fall in the driveway.
LOOK: 20 tips to help your houseplants survive the winter
More From WFHN-FM/FUN 107