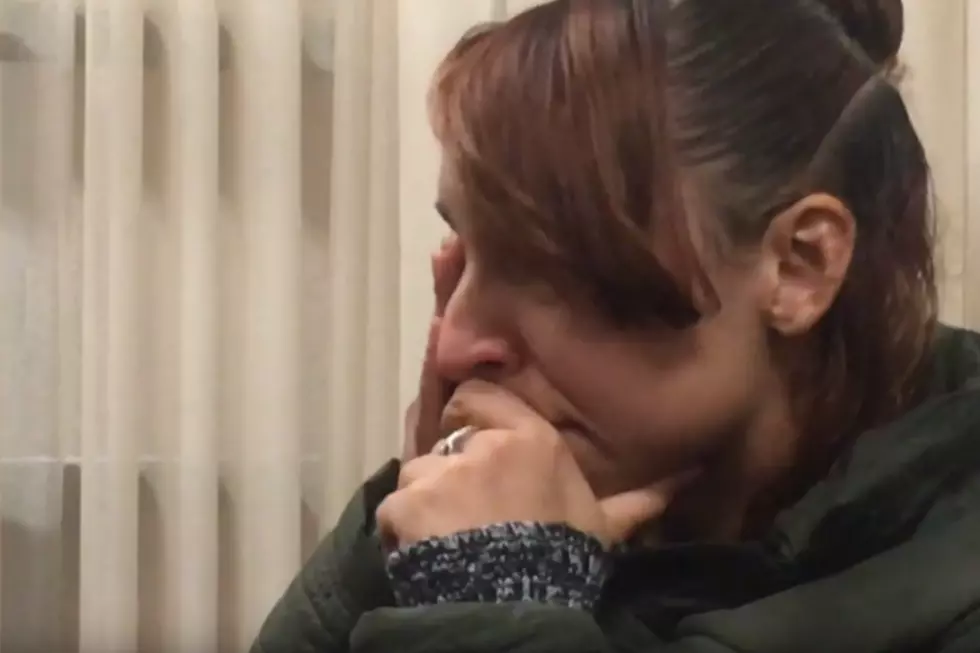 Holiday Wish Week: Brandi from New Bedford [VIDEO RECAP]
TSM/Gazelle
What a great second day for Fun 107's Holiday Wish with the United Way of Greater New Bedford.
The Michael Rock Show introduced you to Brandi from New Bedford this morning and discussed the issues that have been impacting her life. She battled ovarian cancer at a very young age and, to this day, it has made every day life a difficult task. She cares for her two younger children, a daughter and a son, and has always put them first in order to provide for them.
This Christmas, she told the Michael Rock Show that all she really wants this holiday season is a job. A job that will get her back up on her feet and help support her family once again. She's a single mother who doesn't ask for much, if anything at all. When we met with her and asked how she was, she humbly told us, "I am fine."
Brandi was not fine at all. We could just tell by the sound of her voice.
In case you missed our interview during The Michael Rock Show this morning, this is Brandi's story:
Throughout the show, multiple local businesses and listeners called us to help out this family in need during tough times this holiday season:
Long Built Homes pledged $500
Mosquito Squad pledged $500
Christine Fox donated $300 towards furniture
Colleen donated $100
Kaitlyn donated toys for Brandi's children
Kim donated a photography session for Brandi and her children
Crystal donated a table and chairs for Brandi's empty living room
Denna Zartman donated a brand new twin bed and mattress
Tyler Chase donated more toys for Brandi's children
Safe Zone's Program donated a brand new TV
Flavia Thornson of Avalon Medical Spa offered Brandi a job
Jennifer Martins donated a variety of houseware things, utilities and stuff for the children.
The list continues, but here were just a few examples of the kindness from our community, pulling together to help out a local family in need this holiday season!
For the FULL story about Brandi and everything she's fought through to give her children the best life she can give, click below:
If you would like to make a donation to Brandi, you can do so by texting "wishes" to 31313 and pledging a donation amount of your choosing. Or by calling (508) 994-1071. You can also make a donation online here. 
All of our families are pre-selected through the United Way of Greater New Bedford. If you are in need of assistance, please contact the United Way directly. 
More From WFHN-FM/FUN 107