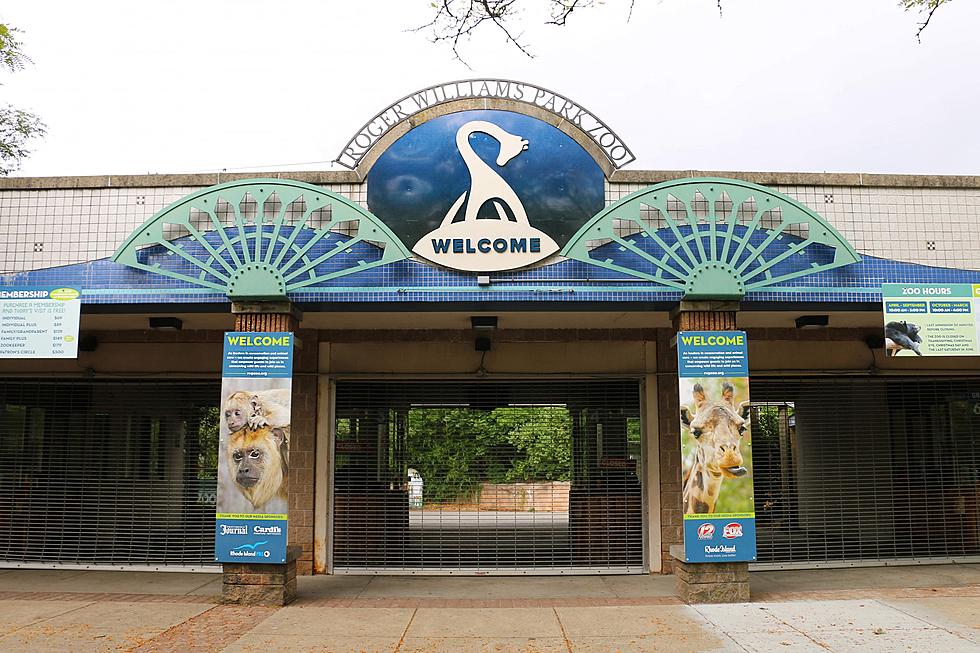 Celebrate 150 Years of Providence's Roger Williams Park Zoo
Roger Williams Park Zoo & Carousel Village via Facebook
This spring marks the 150th anniversary of Roger Williams Park Zoo and they plan on celebrating all year long.
Way back in 1871, the land that has become Roger Williams Park was first given to the city of Providence by Roger Williams' great-great-great-granddaughter Betsey Williams upon her death. A year later a portion of that land was officially designated Roger Williams Park Zoo and a 150-year legacy began.
The zoo opened with a collection of small animals, including raccoons, guinea pigs, mice, squirrels, rabbits, hawks, peacocks and anteaters. Though zoo buildings were soon built, by 1900 the zoo was actually spread across the entire park with exhibits such as Monkey Island and The Seal House, where animals were on display in naturalistic settings (though keeping them there was sometimes tough).
Another huge draw for the zoo during this movement of removing animals from cages was the Bunny Village, an absolutely adorable display of houses, churches and shops that housed the zoo's rabbits. It was decorated each winter for the holidays and helped attract visitors all year round.
By 1965, however, the animals were relocated to a newly fenced-in compound and the era of Roger Williams Park Zoo most of us know began.
There were downtimes. When the zoo was in disrepair, it had to be closed entirely for two years for major upgrades. But by 1980 it was a thriving family destination once again and became the first zoo in New England to receive accreditation from the Association of Zoos and Aquariums (AZA) in 1986.
Updates and editions, expansions and new exhibits have followed rapidly since to become the 40-acre home of over 160 animals we know and love today.
The zoo will kick off the official anniversary celebration year on April 1 when they bury a time capsule commemorating the last 150 years under the park's unofficial mascot, The Sentinel Dog. Then, throughout the year, surprises and events will take place to keep the celebration going, including the return of the Asian Lanterns Spectacular on April 13.
So much is coming to the zoo, but keep scrolling to learn about all the other amazing things you'll also discover inside Roger Williams Park in Providence.
20 Things To See at Roger Williams Park (Other Than the Zoo)
There are over 427 acres of beautiful landscaping, historical buildings and family friendly spaces at Roger Williams Park in Providence. Gifted to the city in 1872 by the last descendant of Roger Williams, Betsey Williams, the park has become primarily known for its amazing zoo. But throughout this historic district listed on the U.S. National Register of Historic Places, there are plenty of other stunning things to see.
Massachusetts Vanity Plates That Made Us LOL
Lots of drivers like to show their personalities through vanity license plates. Here are some registered plates in Massachusetts that had us either laughing or scratching our heads.
More From WFHN-FM/FUN 107