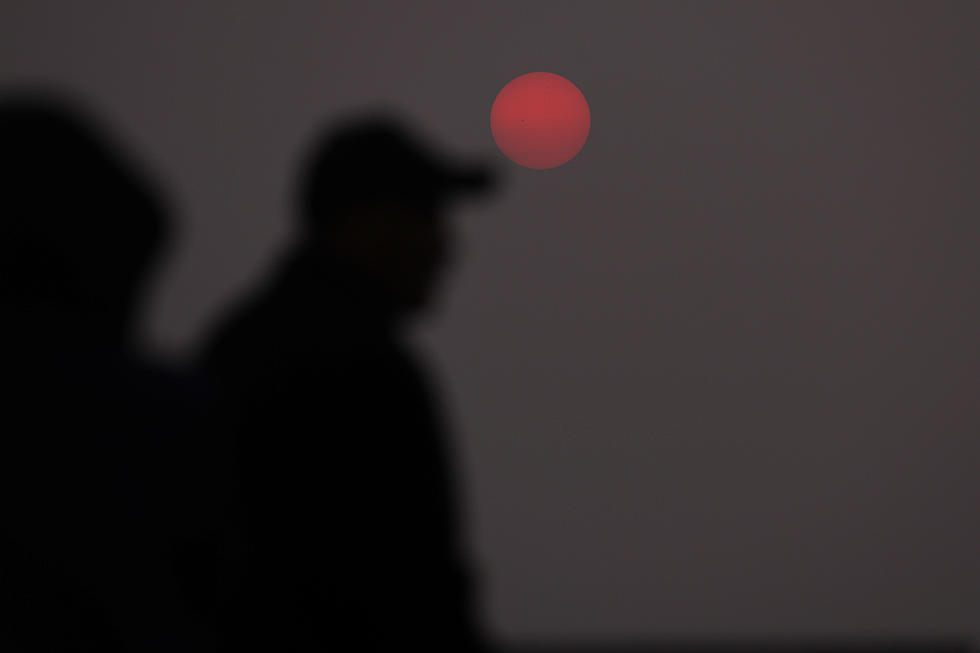 Here's Why the SouthCoast is Hazy and Smells Like Smoke
Spencer Platt/Getty Images
If you are smelling smoke across the SouthCoast today, you are not alone. The air is hazy, the smell is a bit smoky and it's all coming from Canada.
Yes, our air quality across the SouthCoast is being affected today by wildfires raging nearly 3,000 miles away in Nova Scotia.
And those with preexisting conditions that leave them at risk during air quality alerts are being advised to stay inside.
Just before noon I stepped outside and noticed the smell of smoke was everywhere. It didn't take long to learn that recent wildfires in Halifax, Nova Scotia have prompted an air quality alert across Southern New England today.
The Rhode Island Department of Environmental Management (RIDEM) posted to Facebook warning local residents of an "unusual smoke event" that closed in on our area around 10:30 A.M. on Tuesday morning.
A poor air quality alert is now in affect through sunset and may continue into the overnight hours as well.
That means those with preexisting medical conditions and those at risk for exposure to poor air quality are being asked to remain indoors today with windows closed while the significant smoke makes its way through our area.
If you must go outdoors, the advice is to wear an N95 mask to reduce your risk of breathing smoke laden air.
You'll know your neighborhood has been hit with the wildfire air, when you smell smoke outside your home or business. This wood burning smell means the smoke is hitting the ground and causing the air around you to have more pollutants than normal.
Sadly the out of control wildfires in Halifax, Nova Scotia have engulfed entire homes and emptied many suburban neighborhoods. As the fire ranges on, the thick black smoke continues to push its way south and could affect our air quality for the next few days.
You can stay up-to-date with the Air Quality Forecast from RIDEM.
LOOK: 20 of the strangest natural phenomena in America
From fire rainbows to bioluminescent bays, America is home to some truly bizarre natural phenomena. See
Stacker
's list of 20 of the strangest natural phenomena in the U.S.
21 Southcoast Black Bear Memes That Will Have You Roaring
A black bear is making the rounds throughout the SouthCoast, including stops at some popular local businesses. Here are some of the best local memes capitalizing on the sightings.
More From WFHN-FM/FUN 107