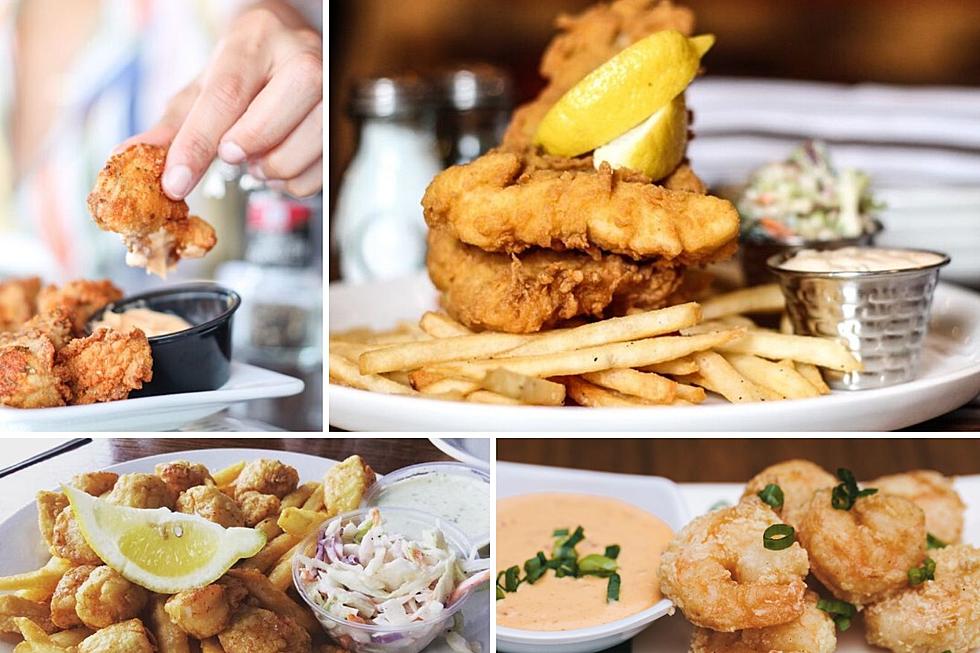 Here's Where to Find the Best Fried Seafood on Martha's Vineyard
Marthas Vineyard Chamber of Commerce and Tourism
​There's something iconic about eating perfectly fried seafood while on vacation along the coast of New England, so we are bringing you our top picks of where to find the best fried seafood on Martha's Vineyard.
Known for its plentiful waters, New England is home to some of the most hardworking fishermen and women who dedicate their lives to bringing in the freshest catch to local restaurants. Most of our visitors are foodies – or end up becoming foodies after spending some time on the island.
The top "where can I find" delicious eats questions about Martha's Vineyard focus on where to get the best clam chowder and where to get the best lobster rolls, but today we went out into the wild and came back with our recommendations for where to get the best fried seafood on the Vineyard.
We polled and surveyed locals all over the Island and came back with this short list. Granted, there are many more spots on island with delicious fried seafood, but the ones below were mentioned over and over again until we were drooling and craving the crispy, salty goodness of it all.
​The Barn, Bowl, & Bistro, Oak Bluffs
What to Order: Fish and Chips
Head to the end of Circuit Avenue to Uncus Avenue in Oak Bluffs to find the island's only bowling alley and in-house restaurant serving up one of the tastiest fish and chips platters on-island. Hand-breaded and then fried, the cod is served with classic tartar sauce and coleslaw.
Coop de Ville, Oak Bluffs
What to Order: Fried Lobster Tails
If you're looking for the ultimate luxury, the fried lobster tail at Coop de Ville on Oak Bluffs Harbor is it. You don't typically see lobster served as a fried dish but when you do, we recommend getting it because when fried to a crispy exterior and still-juicy interior, it's a favorite dish of everyone that tries it.
John's Fish Market, Vineyard Haven
What to Order: Clam Cakes
A very unique item to this market, clam cakes are most typically native to Rhode Island but the owners of John's Fish Market have been making this delicious treat for years. These crispy balls of briny clams and spicy Portuguese sausage are the perfect snack to have while waiting for your entrée.
Giordano's Clam Bar, Oak Bluffs
What to Order: Fried Whole Belly Clams
Gio's has been serving food on the Vineyard since 1930 and continues to so with its consistently delicious fried seafood. The fried whole belly clams are so tender and crispy, you won't want to ever get them anywhere else. Served with French fries and coleslaw, this is a plate of fried seafood you won't forget.
Copper Wok, Vineyard Haven
What to Order: Crispy Fantail Shrimp
Fried shrimp is a favorite and at Copper Wok, where it's served with a spicy Japanese mayonnaise that pairs oh-so-well with the crispy crustaceans. The batter is light and airy, never greasy or heavy. Start with these as your appetizer before dining on any of their pan-Asian specialty dishes.
Aquinnah Shop, Aquinnah
What to Order: Fish and Chips
Another classic for crispy fish and chips is the Aquinnah Shop overlooking the Cliffs. Anything you eat here will be delicious, while the breathtaking view adds just that extra sparkle of magic to your meal.
​The Net Result, Vineyard Haven
What to Order: Fried Fish Sandwich
Finding a delicious fried fish sandwich is not difficult on Martha's Vineyard but that said, everyone raves about the fried fish sandwich at The Net Result. Served with the classic tartar sauce on a soft bun, this sandwich is best enjoyed under the sun on the benches outside of the Net Result as you people-watch during your meal.
​Town Bar & Grill, Edgartown
What to Order: Fish and Chips
Head into Edgartown and on Upper Main Street you'll find the new restaurant Town Bar & Grill serving up the crispiest fish and chips with French fries and coleslaw. The restaurant has a great patio on which to enjoy your meal and is also open year-round with plenty of indoor and bar seating.
Nancy's Restaurant, Oak Bluffs
What to Order: Seafood Platter
Overlooking Oak Bluffs Harbor, Nancy's is a staple of everyone's OB vacation. Watch the sunset while dining on the crispiest seafood plate that includes a little bit of everything: fish, scallops, shrimp, and clams.
​The Lookout Tavern, Oak Bluffs
What to Order: Cajun Fried Oysters
Wrapping up our list is The Lookout Tavern, another great spot in Oak Bluffs, where you can score a plate of these Cajun fried oysters. They are so delicious you'll wonder why you don't eat them daily. What makes them extra special is the dusting of Cajun seasoning that makes you come back for more.
Your Guide to a Martha's Vineyard Getaway
Enter your number to get our free mobile app
More From WFHN-FM/FUN 107