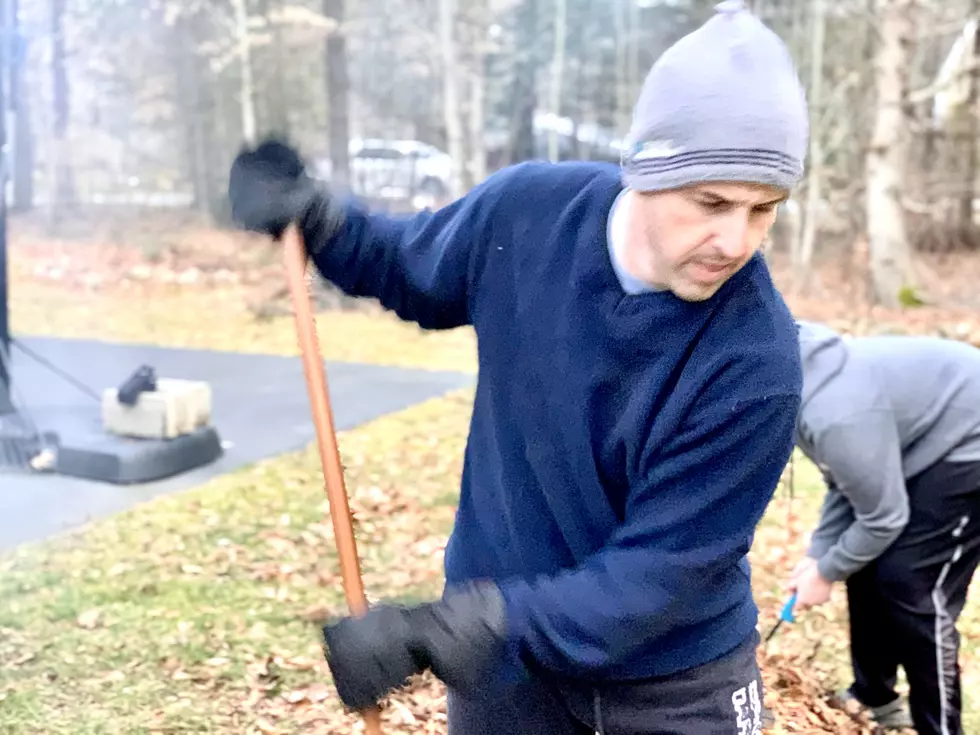 Here's a Legit Reason Why You Can't Do Yard Work This Week
Michael Rock/Townsquare Media
As we enter our second week of social distancing, I am learning to take the good with the bad. While I find myself with a lot more quality family bonding time – which as the second coming of Clark Griswold, I LOVE – I sometimes don't love my wife's ideas for suggested activities.
My wife is famous for suggesting family fun activities that aren't fun at all. In fact, her ideas are often a whole lot of work. I can't begin to tell you how many vacation weeks I've spent working on all-consuming home improvement projects.
My struggle during social distancing has been the incessant suggestions that we rake leaves and do yard work. I'll admit that it's fine in small doses, but yard work is not something that I'm excited about doing several times a week.
That's why I wanted to share this very important public service message from our friends at PineBrook Farm Stand. It warns homeowners to resist the temptation to rake the leaves out of bushes and plants for the time being. Apparently, until the temperature is consistently above 50 degrees, bees, butterflies, and other pollinators are doing what experts refer to as "overwintering."
Basically, if you are raking up the leaves from your garden beds while it is still chilly, you are literally throwing away this spring's butterflies and bees. Now, there is no way I'll stand for that. As much as I'd love to get out there, roll up my sleeves and work in the yard for hours on end, I'm not going to let my selfish wants and desires get in the way of the butterflies.
Enter your number to get our free mobile app
More From WFHN-FM/FUN 107