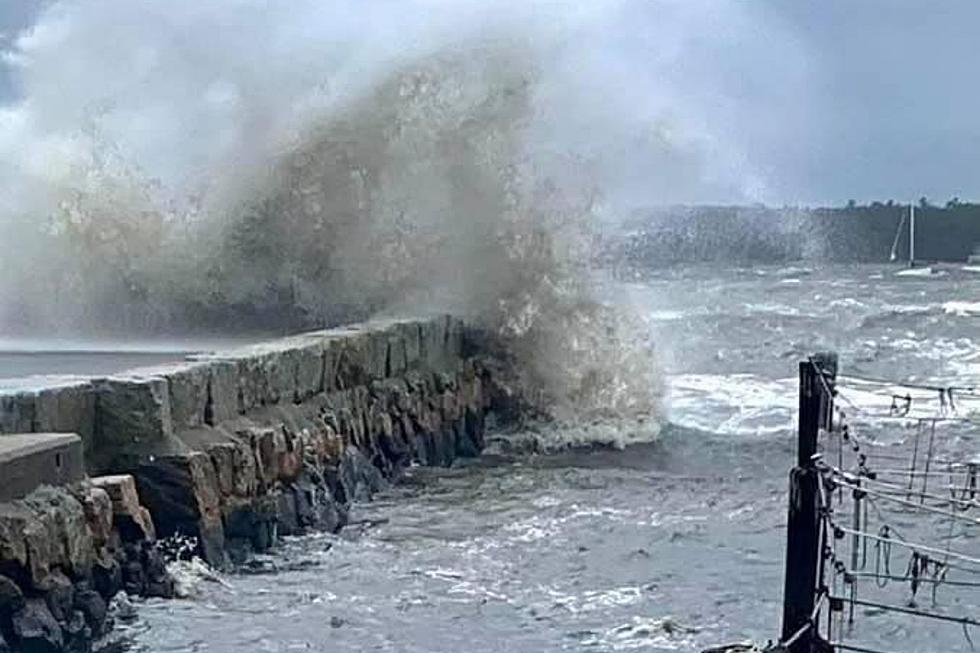 Henri Hit Some Parts of the SouthCoast Harder Than Others
Townsquare Media
After all of the hype, Tropical Storm Henri was more of a poke than a punch for most of the SouthCoast, but results may vary depending upon where you rode out the storm.
For some, Henri was just another of a long list of over-hyped storms that amounted to nothing at all. It's hard not to be concerned about how seriously SouthCoast residents may or may not take warnings before the next truly big hurricane comes. Those that remember Hurricane Bob 30 years ago know what I'm talking about.
Still, the "we will rebuild" memes were abound on Facebook. They are always good for a little chuckle. One Rochester boy starred in a hilarious homemade video, complete with props thrown his way by someone outside the camera shot.
However, we saw significant property damage from New Bedford to Newport in some of the photos that were submitted to us from the audience.
Waves crashed with force against retaining walls in Mattapoisett Harbor and Ocean Drive Newport, putting them to the test.
Fallen trees were reported all over the area. One of the reasons for the number of fallen trees for the relatively mild storm is because the ground was already so saturated with water. In what has been a historically rainy summer. the ground around the trees roots has already softened quite a bit.
Wherever you live on the SouthCoast, we hope that any property damage that you suffered was not too serious and didn't cause any injuries.
If you'd like to submit Henri photos, you can leave them in the comments on the Fun 107 Facebook page or send them in via the Fun 107 app.
Henri Hits Hard for Some Parts of SouthCoast, Spares Others
Depending upon where you rode out the storm, Henri was either a bust or left behind some damage. Here are some photos from across the SouthCoast that highlight the vast differences.
KEEP READING: Scroll to see what the big headlines were the year you were born
More From WFHN-FM/FUN 107