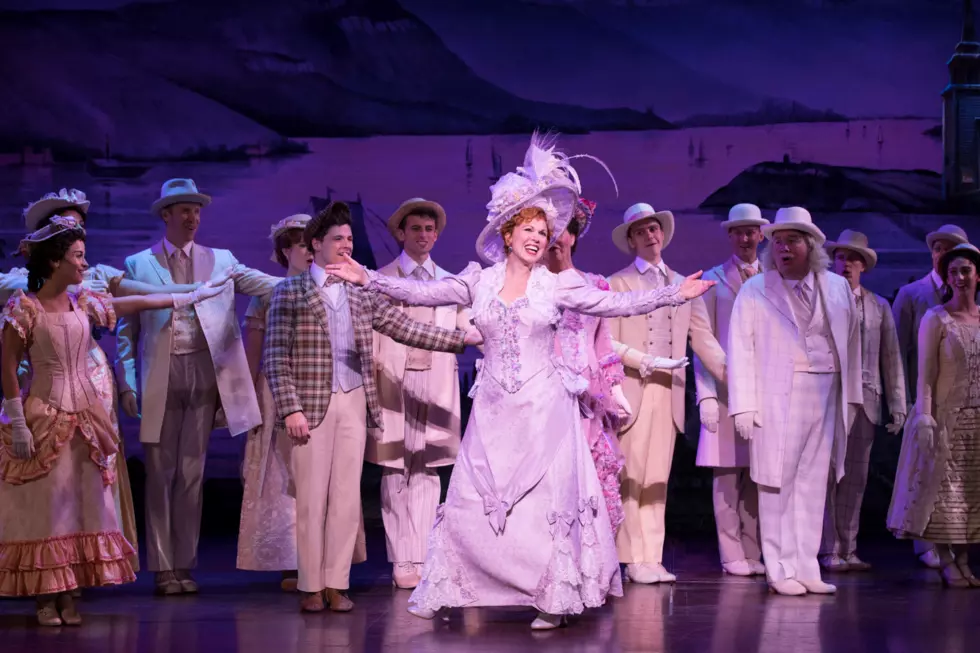 'Hello, Dolly' Bringing Lots of Singing and Dancing to the PPAC
Photograph-by-Julieta-Cervantes-2019
If you love going to the theater to see lots of singing and dancing and amazing energy, then Hello, Dolly! at the Providence Performing Arts Center next week is for you.
Now, I"m a little biased when it comes to this show. I took the stage for the first time in a production of Hello, Dolly! at New Bedford High; I want to say the year was 2001. At the time, New Bedford High School had an amazing drama club that was led by two amazing gentlemen.
I was in the ensemble and even was cast at the understudy for the role of Barnaby. So when I heard that the PPAC was bringing the show, I had to grab the person who plays Barnaby on the tour to chat with me about the show.
Sean Burns plays Barnaby Tucker, a lovable yet naive character in Hello, Dolly! This isn't Sean's first national tour. He has also played roles in Jersey Boys and Peter Pan.
We were limited on time but I'm glad I got to catch up with Sean before he made his way to Providence.
You can get tickets to any one of the eight performances from March 3-8 by visiting the PPAC website.
Enter your number to get our free mobile app
More From WFHN-FM/FUN 107