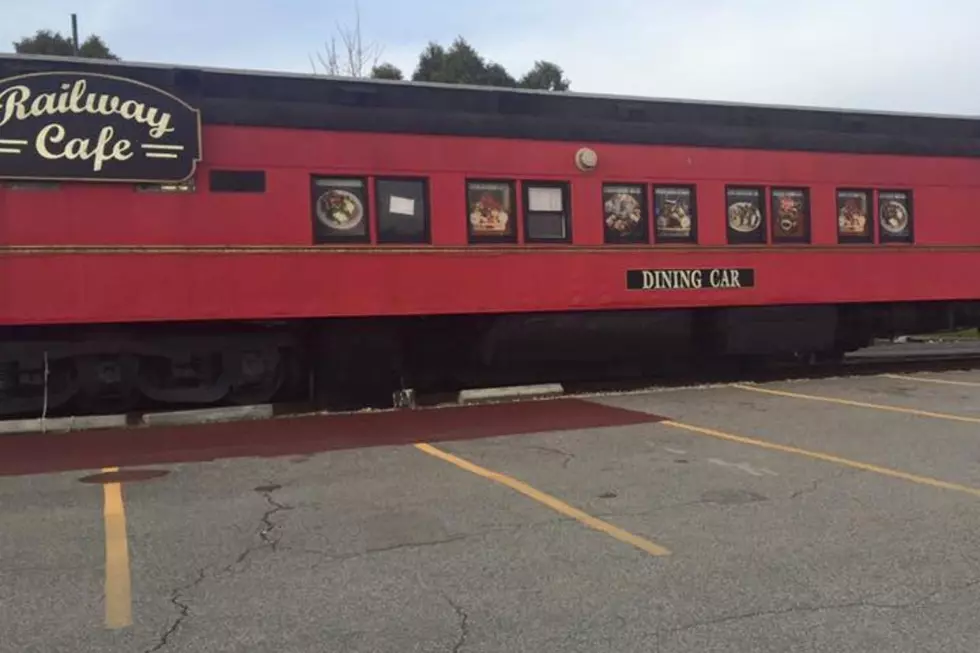 Heartbreaking News For Fans of Somerset's Beloved Railway Cafe
Railway Cafe via Facebok
Another amazing SouthCoast restaurant is closing its doors, though the hope is not forever.
In a pre-Thanksgiving Facebook post from Railway Cafe in Somerset, the beloved breakfast spot shared the sad news that it would have to close due to a decision out of owners' hands.
They wrote
"It is with great sadness that we have to share this post with all of you, but we will no longer be in business at the train. The landowners have chosen to explore a new opportunity for the train and unfortunately we are not a part of their plans. It has been a pleasure to serve Somerset for the past 10 years. We will miss all our regular customers and thank you all for your support!"
No word on what the landowners are planning, but Railway Cafe sits on a larger mixed-use property that includes Del's Lemonade and a karate studio on GAR Highway, which was all recently sold.
According to the listing from Collins Commercial Real Estate, there are "endless possibilities for both commercial and residential development at this high-traffic Route 6 location."
The train was sold as part of the entire property and according to the Railway Cafe post, the new owners have different plans for the former Cape Cod Railroad train than being a restaurant.
It doesn't mean the beloved breakfast spot is gone for good, however. In the Facebook post's comments, Railway Cafe runners say they "are actively looking for a new location."
It's certainly a bummer that the new property owners can't appreciate the unique breakfast spot for what it is and allow it to stick around, but a bigger bummer that another iconic SouthCoast restaurant has to shut its doors.
25 New Bedford Bars That Are No Longer Here, But That We'll Never Forget
From 908 to the Regal Beagle on Acushnet Ave, these are the bars that are no longer with us but never forgotten.
More From WFHN-FM/FUN 107