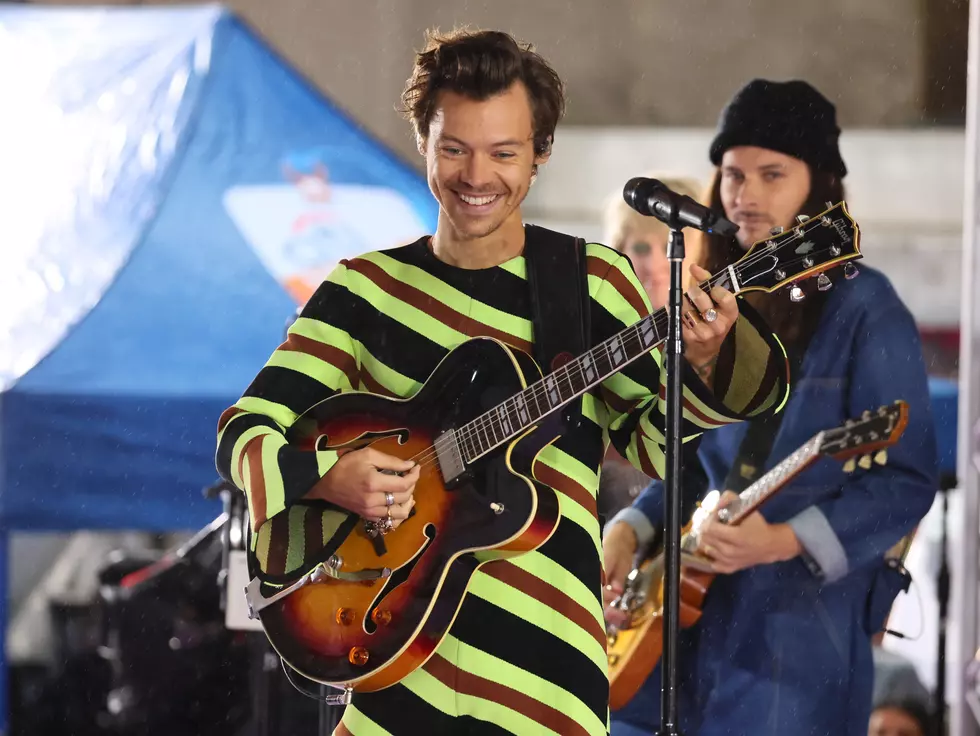 Harry-oke: Sing Your Way to Harry Styles New York City Tickets
Getty Images
This is the must-see of must-see summer concerts.
Harry Styles is about to kick off a 15-night run at Madison Square Garden as part of his world tour. One of the most iconic stars in the world at one of the most iconic venues? What's not to like?
As you might imagine, tickets sold out almost immediately. But don't worry. We're here to hook you up.
Michael and Maddie are giving away a pair of tickets to the Sept. 15 concert very soon.
Now, we considered handing out these tickets the old-fashioned way: have you fill out a simple form and cross your fingers.
But this is no ordinary concert. So this can't be an ordinary contest.
Introducing... Harry-oke. It's pronounced like "karaoke" and that's because we're asking you to sing.
That's right. If you want a pair of tickets to Harry's MSG show on Sept. 15, we want to hear you.
Entering is easy:
 If you don't already have it, download the free Fun 107 app. 
Click the "Harry-oke" microphone button on the home screen just under the featured stories, or press "Submit Audio" in the upper-left hamburger menu.
On the next screen, click "Select and Submit Media Now."
Record or upload your masterpiece -- 30 to 60 seconds of you singing your heart out to your favorite Harry Styles song (One Direction is OK, too). Aim for a verse and a chorus.
Be sure to include your hometown, contact info and anything else you want us to know in the comments box.
Michael, Maddie and Gazelle will play submissions on the morning show next week and then will have the tough task of picking winners so bring your A Game.
You know all the words to "As It Was," "Late Night Talking" and dozens of other songs. Now, here's your chance to shout them at the top of your lungs while surrounded by thousands of other super-fans and Harry himself.
But first, you've got to sing them into your phone.
Good luck.
The Most-Played Songs for Every Year of Fun 107's History
Fun 107 has played a lot of hits over the years, but what are the biggest ones? We put together a list of the hottest hit for each year of Fun 107's 32-year history – and some of them may surprise you. And if you can't remember the song or you just want to hear it again, click on the title of the track or the photo to see the music video.
More From WFHN-FM/FUN 107