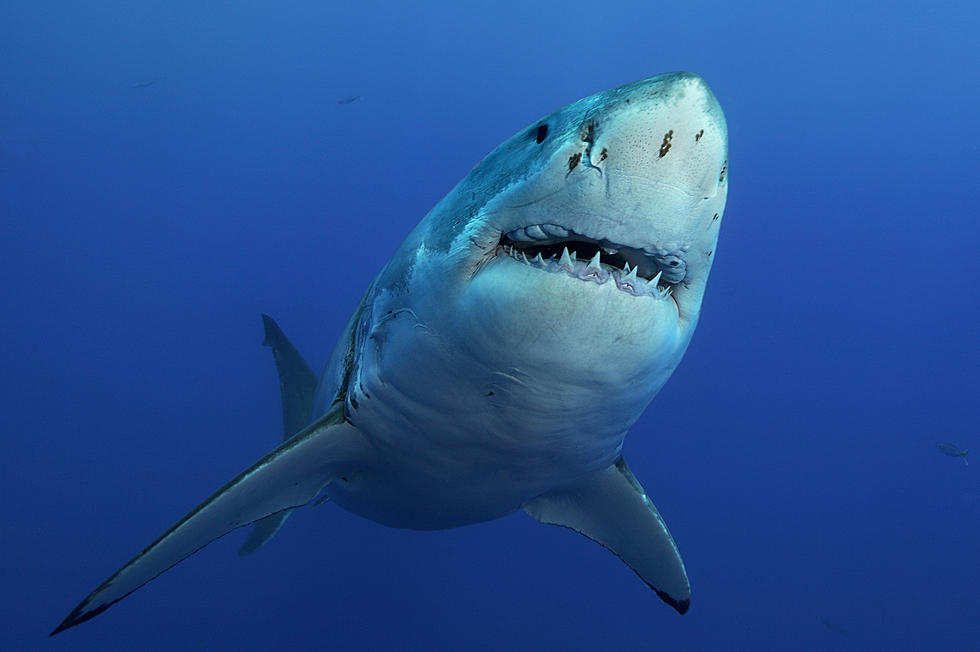 Great White Sharks Detected off Block Island Coast
Getty Images/iStockphoto
The next time you go to the beach, keep an eye out for large fins sticking out of the water.
The Atlantic Shark Institute has confirmed the presence of a handful of great white sharks lurking in the waters off the coast of Block Island. Block Island is not the only island, however, that has shark-infested waters this summer. It looks like the SouthCoast may have to be on the lookout as well.
The Atlantic Shark Institute's mission is to do the highest quality shark research to help conserve and manage these magnificent animals. Alongside the Department of Environmental Management, it has studied the waters surrounding Block Island for the past five years to determine what kind of sharks may be living in the area and how many there might be. With the help of Baited Remote Underwater Video Systems (BRUVS), the Institute detected four Great White Sharks yesterday, just off the coast of Block Island. NECN reports that the sharks range from eight feet to more than 13 feet, a scary thought for summertime swimmers.
The reports of great whites continue to come in. Just a few days ago, a shark sighting was confirmed off the coast of White Horse Beach in Plymouth, and on July 2, a sighting was confirmed in the Vineyard Sound, both tracked by "Sharktivity", a free mobile app. This may sound shocking to some, but to Jon Dodd, the executive director of the Atlantic Shark Institute, "…we are confirming what has probably going on for eons" thanks to the help of technology.
Be alert this summer and swim safely.
KEEP READING: Get answers to 51 of the most frequently asked weather questions...
Enter your number to get our free mobile app
More From WFHN-FM/FUN 107