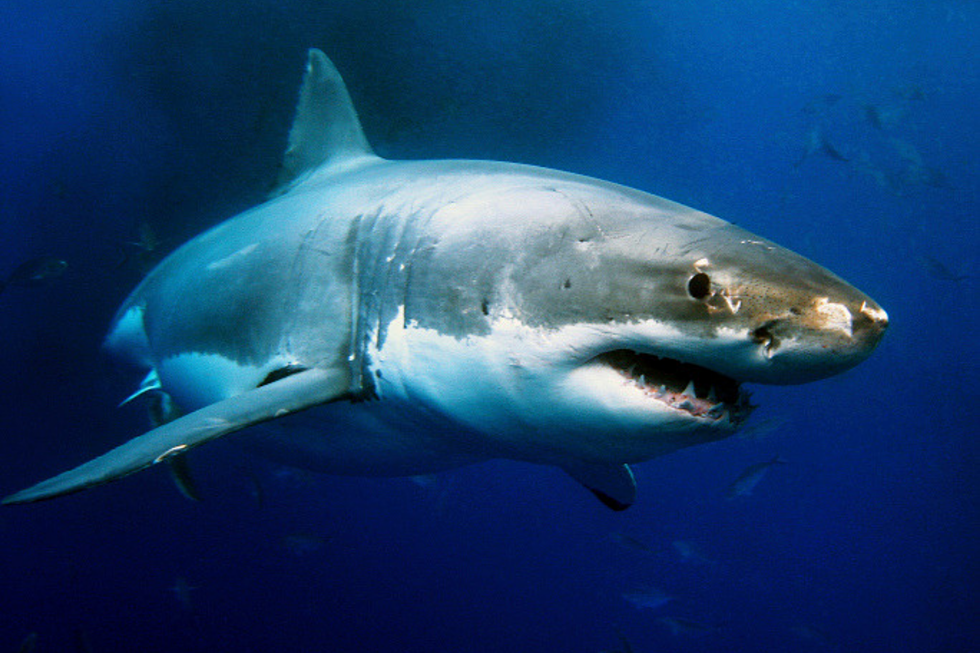 Great White Shark Sighting Causes Cape Beach Shutdown
whitepointer/Getty Stock
It could just be a coincidence that this week is Shark Week, but an appearance by an alleged great white shark has shut down a Martha's Vineyard beach.
Officials closed down South Beach in Edgartown on Tuesday after a shark sighting, although a tweet announcing the closing did not specifically mention a great white, yet multiple outlets have reported the shark as such.
Isn't ironic that right in the middle of Shark Week, one shows up at the VERY SAME BEACH where Steven Spielberg filmed Jaws?
In my personal opinion, sharks are so much smarter than we give them credit for. They know it's their week and they are totally showing off.
Seriously, though, it was apparently a very scary sight, seeing all the lifeguards rush people out of the water.
With the heatwave that we are currently experiencing, I am sure this already popular beach was packed to capacity. That's a lot of people to get out of the water as quickly as possible.
I tried to find out when they would reopen the beach but I'm sure it's going to be a minute before South Beach will reopen.
I'm so glad it's been years since I watched Jaws. I can't imagine being in the water today on South Beach. Although, since it is Shark Week, I should probably brush up on my shark knowledge so I can win at Trivia Night at dNB Burgers this week.
Also, I'm glad my aunt has a pool in her back yard because I'm not even dipping my toes in the ocean now.
More From WFHN-FM/FUN 107