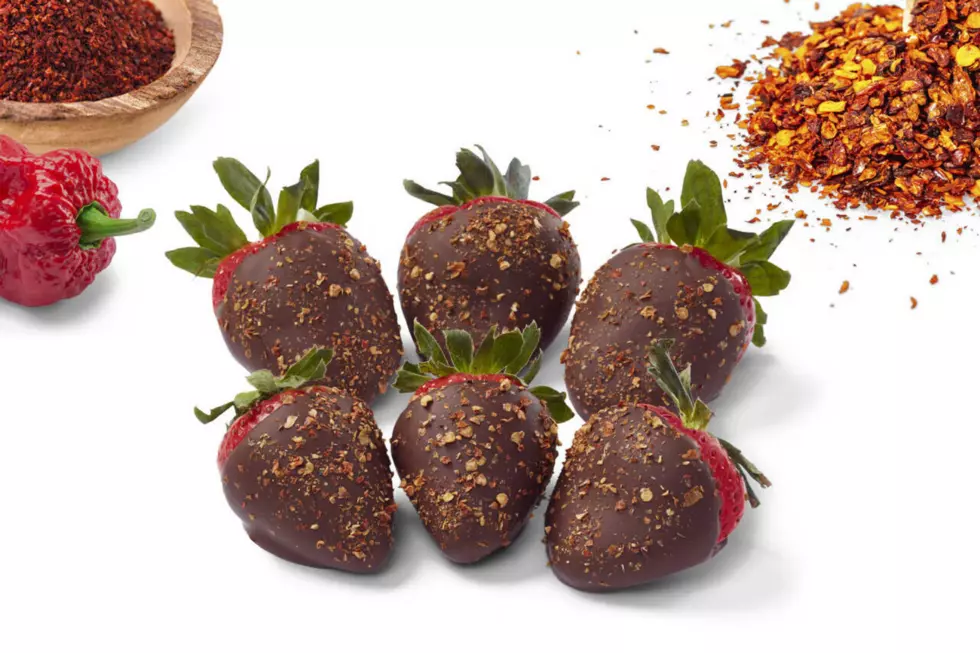 Ghost Pepper Chocolate-Covered Strawberries Will Spice Up Your Valentine's
Edible Arrangements
What is up with all these spicy things coming out around Valentine's Day? Is spicy the new salty? Do we need it on everything we eat?
Now don't get me wrong, I love spicy! I also LOVE Edible Arrangements. They do make the best Valentine's Day treat.
So who at the Edible Arrangements company thought it would be a good idea to ruin their famously delicious chocolate-covered strawberries? I made a few phone calls to the local Edible Arrangement stores in Dartmouth and Taunton. I couldn't believe that both stores not only knew about the ghost pepper offering but they already have another spicy pepper flake they have been putting on these delicious chocolate-covered strawberries as well.
In my opinion, these amazing pieces of fruit don't need anything added to them, but some people are saying that adding these ghost pepper flakes to the top of these fruits is trying to cater to other cultures and the spices they use.
While I want to believe that this is going to taste amazing, I'm still apprehensive to try one. I hear really bad things about the ghost pepper and how hot it is.
I did manage to get out of the Edible Arrangement workers how they make these. It's the usual dipping process, the only added step is that while the chocolate is still wet they sprinkle on the spice flakes. They have to be extremely careful to not touch their face after.
In case you were wondering, they have had people order them. If you know someone who has tried these spiced berries, tell them to call me during my show.
If you want to try these for yourself, definitely order from the amazing crew at the Dartmouth location.
Enter your number to get our free mobile app
More From WFHN-FM/FUN 107