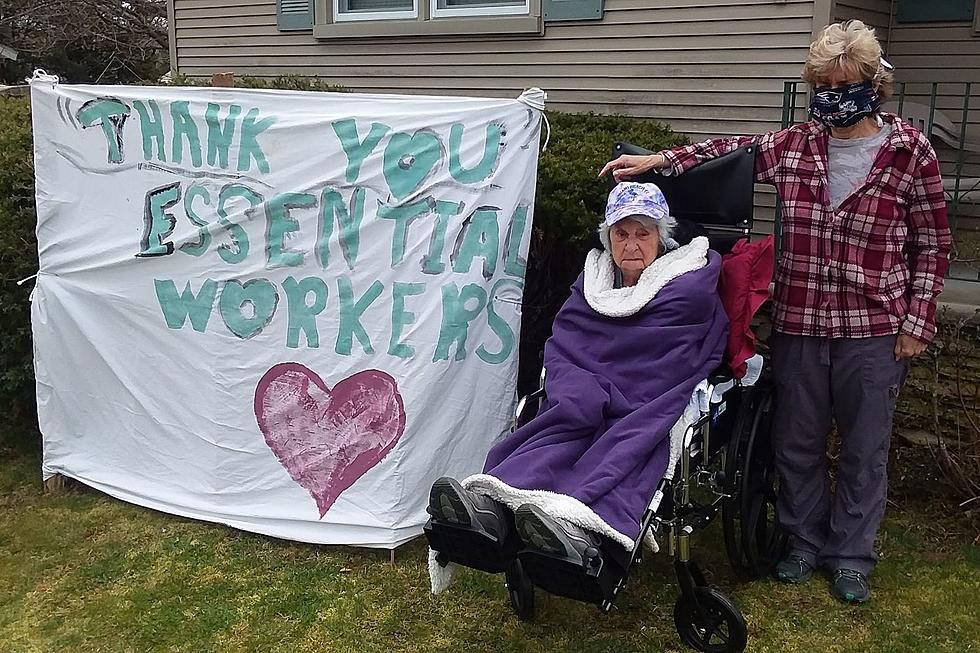 Freetown CNA Cared for Sick Patient Through Pandemic
Photo contributed by Erin Messier
Doreen Smith works as a private caregiver, CNA in Freetown. Working through the pandemic, she continued to provide care and safety to her patients with a smile on her face.
The CNA was nominated for the Spotlight SouthCoast Frontline Heroes program by Erin Messier. Smith cared for her mother the last few years of her life.
"As a former teacher and school administrator, never in my life have I witnessed anyone who is more loyal, committed, professional, compassionate, funny, highly-skilled and loves joyously every day, and I mean every day, what she does with exceptional taste.... caregiving for the elderly.," Messier said.
Smith was the private caregiver for Messier's mother for just a little over three years. Her devotion to this woman did not go unrecognized.
"She never called in sick, nor was she ever late, not even for a minute," Messier said. "She came to work each day with a sparkle, a joyous, loving attitude, with effortless skills in caring for my beautiful mother."
Messier explained that her mother lived with an incredible spirit to the age of 84 and it was an autoimmune disease that attacked her ability to walk or be independent in any daily skill.
"Once joyous, totally dependent, a firecracker always making people laugh and change their mood from struggle to grateful, it was taken away from an unexpected attack on her body, affecting her muscles," Messier said.
It was Smith who was able to lovingly care for Messier's mom as she struggled with this condition and then battled COVID-19.
Smith developed a great work ethic and the skills needed to care for the loved ones of others from her own mother who was a nurse. Smith is just another example of the individuals who are going above and beyond the call of duty during this difficult time.
Erin Messier nominated her favorite essential worker to be recognized in the Spotlight SouthCoast Frontline Heroes program because "she shined every day in every way. My mom survived COVID-19 and another three blessed years because of Doreen's devotion as a frontline worker."
Thank you, Doreen, for all you do day in and day out.
If you would like to shine a light on the essential workers in your life, click HERE to nominate them for the Spotlight SouthCoast Frontline Heroes program. Let everyone know what this past year has been like for them and how proud you are to know them. This program is made possible thanks to our sponsors, Prima Care and Bay State Window & Door.
More From WFHN-FM/FUN 107