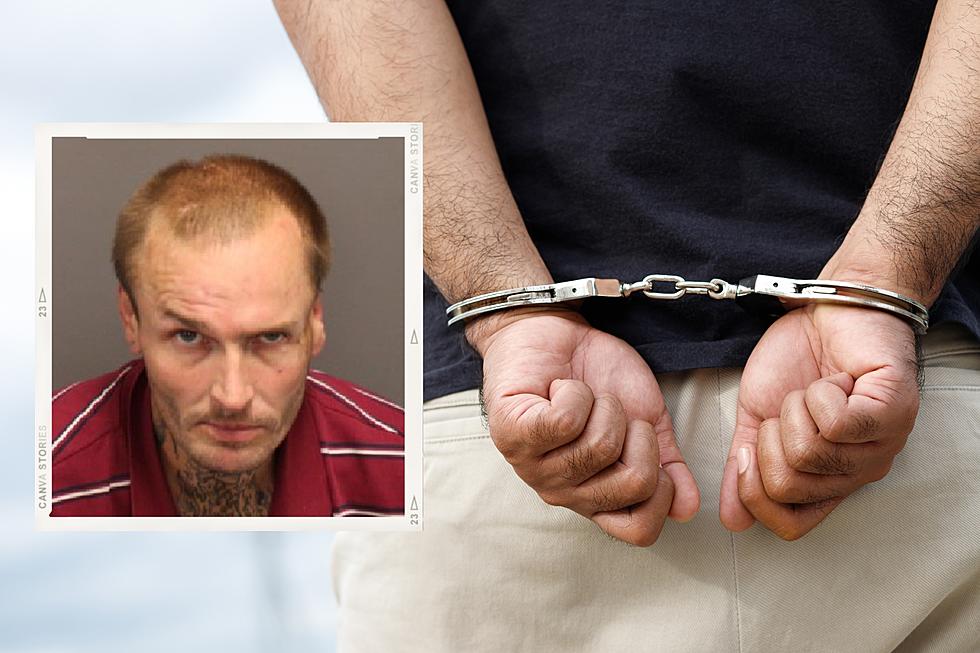 Freetown Police Capture Wanted Man With Numerous Warrants
Courtesy Freetown Police; Canva
FREETOWN (WBSM) — The Freetown man with numerous arrest warrants that police were searching for since Friday afternoon has been taken into custody.
According to Freetown Police, Brandon DeMoranville, 37, was taken into custody this morning without incident.
Police said they received multiple 911 calls this morning at around 9 a.m. reporting that DeMoranville was inside the Mobil Mart convenience store on Mason Road.
Police arrived on the scene and located him inside a parked vehicle with his mother and girlfriend.
He was taken into custody and brought to the Freetown Police Station for booking. He was then transported to the Bristol County House of Correction in Dartmouth, where he will be held without bail until his scheduled court hearing Monday in Fall River District Court.
DeMoranville had five outstanding warrants for his arrest when he was spotted in East Freetown on Friday, walking across the property on Chace Road where a man allegedly murdered his girlfriend with a hammer last week. DeMoranville lives on the same street, police said.
One of the warrants dates back to October 22, when DeMoranville was arrested by Freetown Police for alleged breaking and entering and larceny, but later failed to show up to court. He has a lengthy history of breaking and entering and other alleged crimes, including once allegedly beating a man with DeMoranville's prosthetic arm, which has a hook for a hand.
WBSM's Top SouthCoast Stories 9/11-9/18
WBSM's Top SouthCoast Stories 8/28-9/10
These are the top stories of the past two weeks on WBSM.com and on the WBSM app. Click on the title or photo to read the entire story.
More From WFHN-FM/FUN 107