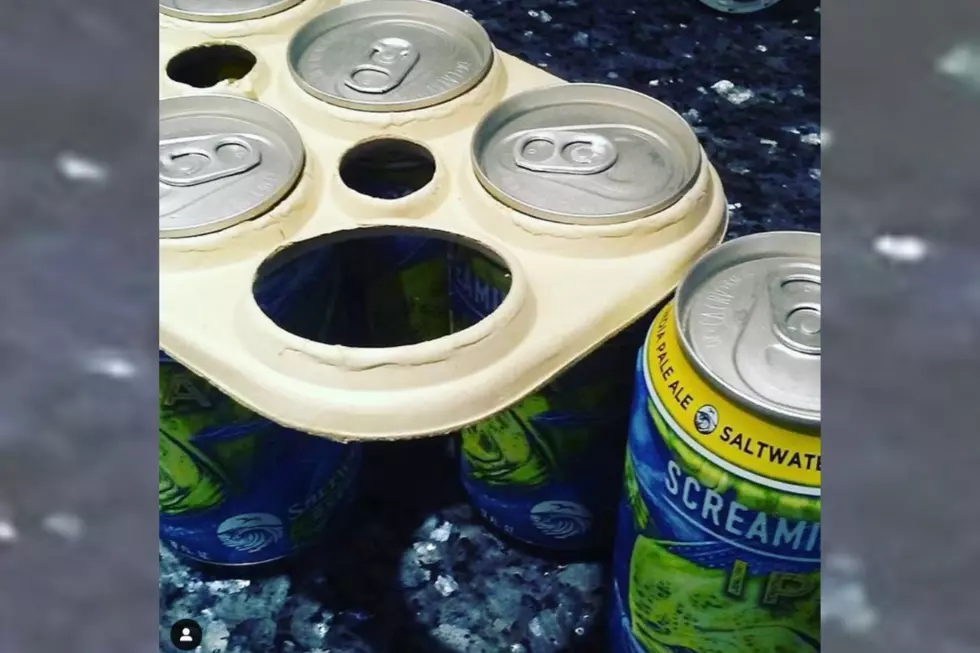 Florida Brew Company Saves Sea Turtles with Beer
SaltWater Brewery via Instagram.com
There are two things I love in this world: beer and sea turtles.
Let's be honest with ourselves, plastic has always been an issue to the wildlife, especially the six-pack rings. These simple everyday objects are seen everywhere and are used on almost every type of commercial beverage.
As the saying goes, not all heroes wear capes. As a matter of fact, some heroes tend to be brewmasters and make beer; these heroes call themselves Saltwater Brewery. Located in Florida, these beer-lovers have found a solution to this age-old issue: biodegradable plastic that is constructed from the by-products of wheat and barley.
These substances, being all natural, will not harm our aquatic friends, but instead will provide them with a new source of nutrients.
According to HealthyFoodHouse.com, the head of the brewery, Peter Agardy, explained that this project was a big investment for such a small company like themselves. It was created with the help of fisherman, surfers, and environmentalists. The hope is that as more companies take on this product, the larger and more powerful companies will also join the trend, causing even larger benefits for the ocean and world.
This collaborative effort between the New York ad agency We Believers, Mexican biodegradable supplier Entelequia, and private investors from the beverage packing industry worked together on this revolutionary project and refuse to speak more on its details.
Here's to a greener future and the salvation of our world's sea turtle population.
With additional reporting by Cameron DaCosta 
More From WFHN-FM/FUN 107