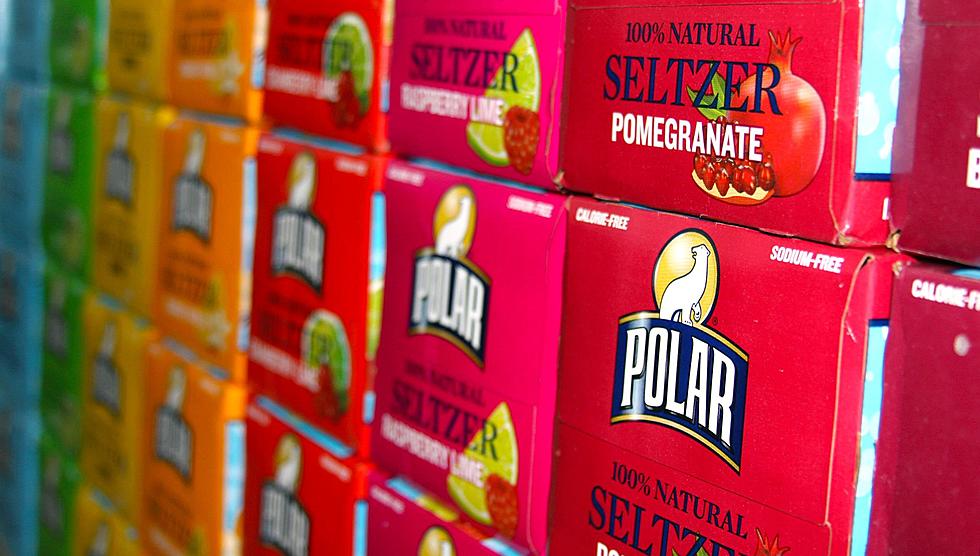 Fizz Friday at Hippo in Downtown New Bedford Could be Your New Favorite Event
Polar Beverages via Polar Seltzer Facebook page
If you consider yourself a seltzer enthusiast, head down to Hippo Friday, April 13 for a (free) tasting party. 
After she gave up drinking and was trying to cut more sugar out of her diet, Hippo owner Shelley Cardoos turned to drinking more and more seltzer water. Because anything that tastes like Unicorn Kisses and Mermaid songs is worth a try, she found herself reviewing flavors and became a self-proclaimed "seltzer enthusiast". She realized that whenever she had seltzer out at her shop in Downtown New Bedford, the flavors or drink, in general, were usually a really great conversation starter.
So, she decided to create a free meet-up for other fizz-lovers like herself. On Friday, April 13 from 7-9 p.m., you can go to Hippo, hang out with Shelley (the resident Fizz Queen) and sample crazy flavors of seltzer water. Shelley hopes that the event will be super fun, for both people who want an alternative to a traditional bar scene on a Friday night, or just a fun stop for people on their way out in Downtown. She encourages people to bring friends, or come by themselves and make new friends - maybe who can help you hunt for the hard-to-find seltzer flavors that everyone wants to get their hands on.
The event is totally free and open to the public, but there will be a jar for donations if you are so inclined. There will also be snacks!
More From WFHN-FM/FUN 107