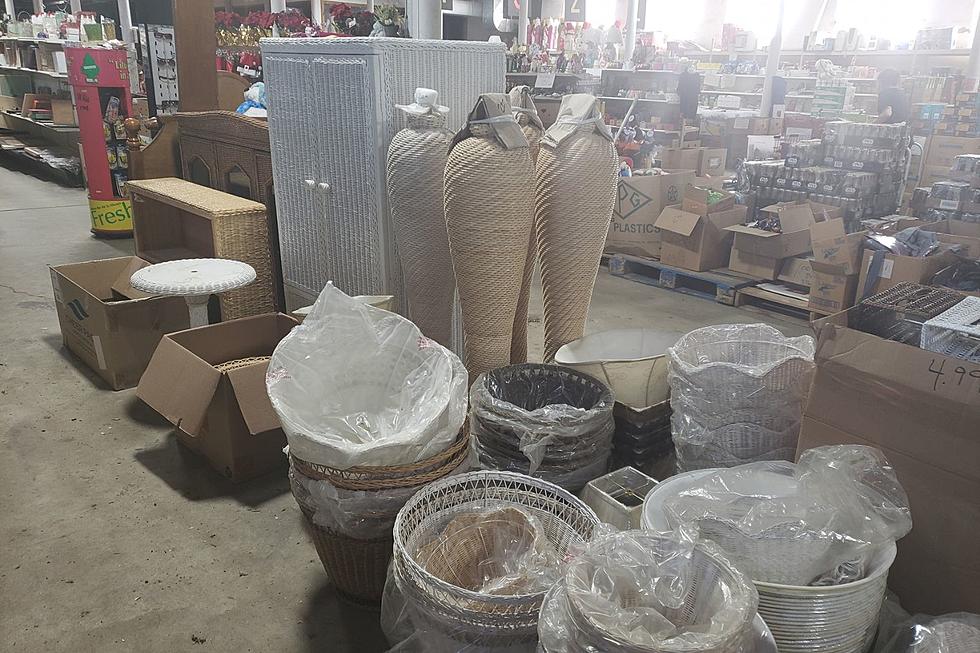 Fall River's Frugal Franks Making a Comeback After Three-Year Hiatus
Frugal via Facebook
There's no other way to say it. Frugal Franks was kind of a weird store. You could buy everything from bird seed to holiday decorations, furniture to canned goods, dog food to tons and tons of candy. When you walked in, you never knew what you'd find at Frugal Franks.
Then came 2020.  No, it wasn't a Covid-related closing, because we made the announcement in January, months before the pandemic really started to bear down on the economy.
When we asked Frugal Franks more than three years ago why it decided to close, Dawn and Frank Wright said they wanted to enjoy retirement while they still could.
"It was a hard decision to make," Dawn said, adding, "I'll miss the people the most. We may move."
Three years later, the itch to return and run the business again has bitten Dawn.  A Facebook page has been launched announcing the return of "Frugal."
Where's Frank?
As you can tell from the new name, Frank will not be a part of the new version of the store. Instead, this time around, daughter Melissa will partner with Dawn.
The two of them have been operating behind Workout World in Fall River on Pocasset Street. Their Facebook page encourages customers to call first to get directions to where they are. They're looking for a brick-and-mortar location to rebuild the business.
We are also in the process of finding a physical building to REOPEN. At this time we can not take credit or food stamps, CASH ONLY!!!  We are selling a few things for Easter. As we go thru the inventory of the storage room I will post more items.. Clothes, health and beauty, small appliances, outdoor products, just soo much.
See Everything to Explore at the Children's Museum of Greater Fall River
The former Bristol County Superior Courthouse on North Main Street in Fall River has transformed over the last decade into the home of the Children's Museum of Greater Fall River. From exhibits that local families know and love to those totally new features that have debuted in recent months, one thing is for sure: This museum is a must-see SouthCoast attraction and we have the pictures to prove it.
40 Photos of Fall River From a Beautiful Perspective
Fall River Photographer and Native Mark Maxwell captured the wildlife in Fall River in a different, yet beautiful way.
More From WFHN-FM/FUN 107