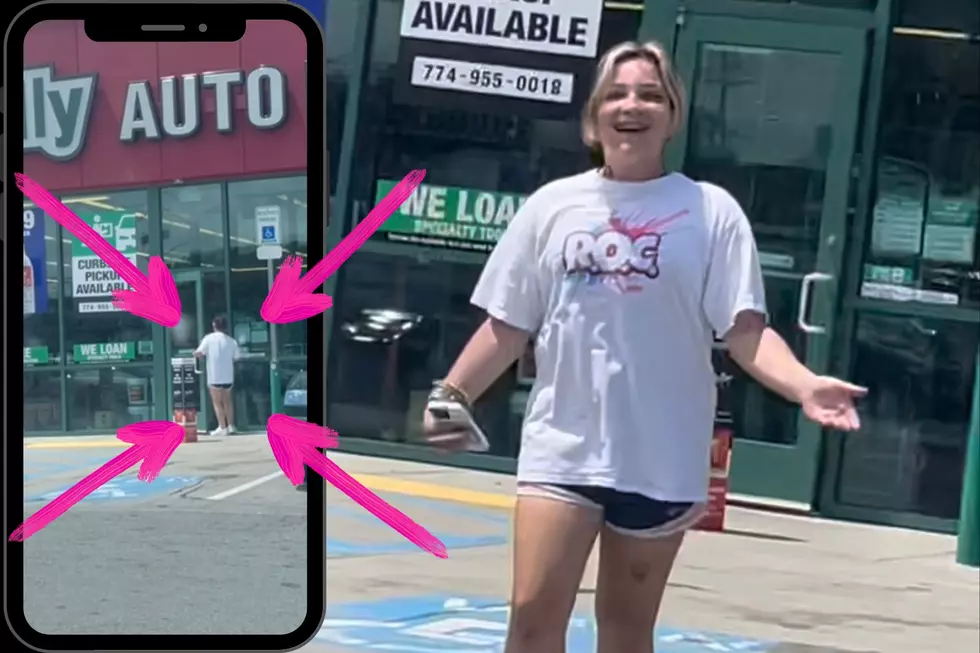 A Fall River Teen Fell For the 'Blinker Fluid' Prank at O'Reilly Auto Parts and Her Reaction is Priceless [VIDEO]
Courtesy Kelsey Macaroco
If you haven't seen the prank on TikTok and Instagram, parents are sending their kids into auto parts stores to ask for "blinker fluid" and the reactions are priceless.
In Fall River, 14-year-old Juleigha Dossantos is the latest to fall victim to this harmless prank and I'm still in disbelief that she went through with it.
Dossantos and her neighbor Kelsey Macaroco were out running errands when the lightbulb for the idea went off.
"We were heading to my sister's house and decided to stop at a few stores first along the way," Macaroco said. "We were looking for an action hoe for my sister, but Ace Hardware said they didn't carry it. I didn't even think an action hoe was a thing and thought my sister was pranking me. That's when the 'blinker fluid' idea came to me."
Macaroco had spotted the witty prank on TikTok and decided to see if she, too, could pull it off.
"We were on The Ave. (Rhode Island Avenue), so I pulled into the O'Reilly Auto Parts store and said, 'Oh, I need blinker fluid, can you go in and get it for me while I stay here with the baby?' and handed her my debit card."
Just about a minute went by since Juleigha stepped foot inside the store when she came walking back out with her hands in the air in disbelief, shouting from across the parking lot that there was, in fact, "no such thing as blinker fluid."
The best part was it was all captured on camera.
"The guy behind the cash register had originally told her it was going to cost $100, but then another lady who worked there spoke up and told her that 'there was no such thing, honey' and that she was being pranked," Macaroco said.
The video is gold and from here on out. It's safe to say that Juleigha has learned a valuable lesson in the "gullible department" and can look back and laugh.
Mind-Boggling 2022 Moments That Felt Like Pranks
We pulled together a list of 11 inexplicable news stories that have already gone viral this year. They might seem like jokes, but we regret to inform you that they were all very much real. Check them out below.
More From WFHN-FM/FUN 107