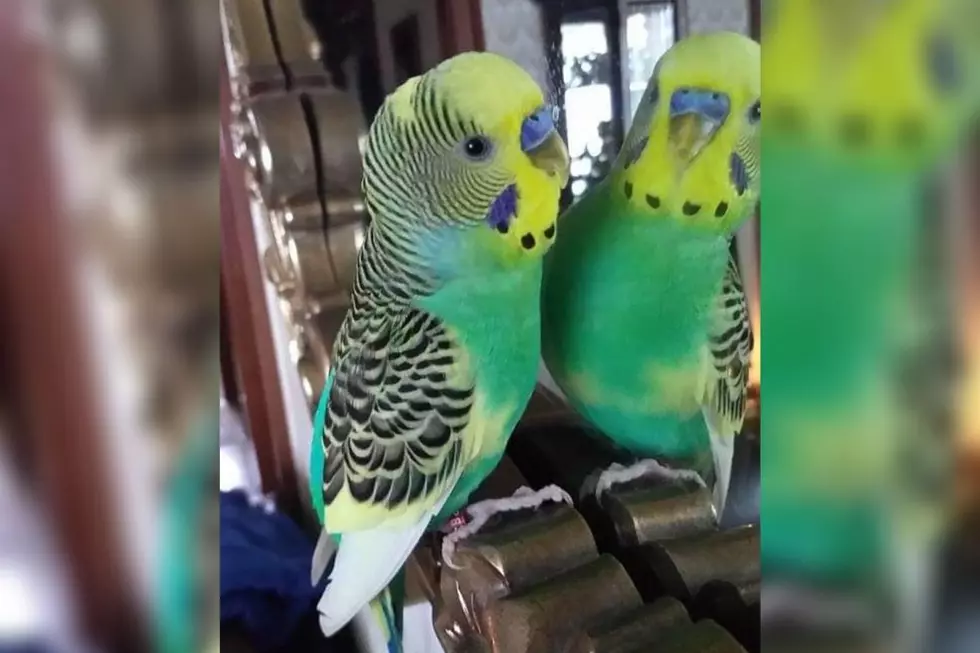 Fall River Man's Parakeet Flies the Coop
Courtesy Santiago D'Estrela
SouthCoast residents are no strangers to deer and squirrels, but imagine seeing a parakeet fly by you while driving down Pleasant Street? Now that's a bird of a different color.
One Fall River man is trying to help out his friend who is heartbroken after his parakeet named Fluffy flew the coop. Santiago put the word out on Facebook that his friend Mike needed some help. Turns out that Mike's mother was the owner of Fluffy and a canary named Francis. Sadly, his mother passed away, so Mike took the birds in. A short while later, Francis passed away.
Then about a month later, Fluffy the parakeet somehow got out of his enclosure and hasn't returned.
Santiago explained to me how upset Mike is. He grew very fond of the bird. I'm sure Fluffy brings back loving memories of his late mother, and not knowing where Fluffy went has been hard on him.
"I'm not sure where the bird was last seen," Santiago said. "But he was seen in the Eastern Ave and Pleasant Street area."
Fluffy's wings are not clipped, so Santiago fears that he could be anywhere in Fall River, Westport, or elsewhere.
Let's see if we can get Fluffy home and reunite Mike with his bird. A parakeet flying freely on the SouthCoast should be fairly easy to spot.
If you have any information on Fluffy's whereabouts, please call Mike at (508) 371-8556. He is willing to give a cash reward for the safe return of his loving pet. Keep your eyes peeled for this pretty bird. Hopefully, this story will have a happy ending.
OH NO WE DIDN'T: 12 Photos That Prove That Alpacas Are Cuter Than Llamas
Enter your number to get our free mobile app
More From WFHN-FM/FUN 107